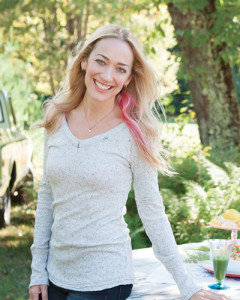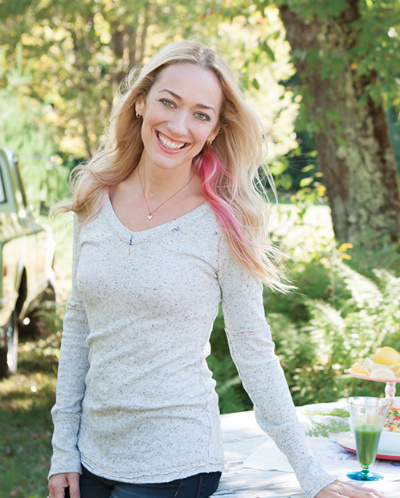 In 2003, NYC actress, Kris Carr, knew something was wrong…she just didn't know what.
The last diagnosis she expected was cancer. But after a battery of tests, on Valentine's Day, she learned her fate. Incurable, stage 4. In three organs.
One doctor suggested a massively-invasive triple organ transplant. But she had a different idea. She searched the world for the leading expert in her rare form of cancer. "What you have," he told her, "either grows very quickly or very slowly. Right now, yours is the latter, go out and live your life."
And, that's exactly what she did. But she didn't just do it privately…
Kris made a series of radical changes in her lifestyle, the way she fueled her body and earned her living. She filmed the early years, then turned it into a documentary called Crazy, Sexy Cancer. The documentary aired on TV, vaulting her into the limelight, appearing on Oprah and more.
The rest is history, but she is not…
Ten years later, Kris is still living with stage-4 cancer, living being the operative word. She has become a loud, joyful, irreverent and inspiring voice in the quest to live a more vital, engaged life. She's taken her place as a teacher and role model, speaking around the world, publishing a hugely popular blog and writing a series of New York Times bestselling books, her latest being Crazy, Sexy Kitchen.
In this week's episode, we dive into Kris' journey, her challenges and how she created a new paradigm in health. We explore her journey from leading with cancer to leading with life, speaking to and educating a broader audience in the quest to make a difference not just in the lives of those with cancer, but in the lives of those who want more out of every minute on the planet.
Kris is extremely candid about her emotional journey, what she's built, how it's impacted her and where she's going from here. You'll leave this conversation not only inspired, but empowered to wake up and embrace every moment with joy and grace.
If you enjoy this conversation, please forward this episode to all who would benefit from it.
And, be sure to subscribe so you don't miss any future episodes (and you get instant access to the mp3 vault).
With gratitude,
Jonathan