EVERYONE'S TALKING ABOUT IT.
At GLP, we create media, tools, programs and experiences that help you live a better life, then invite you into our community to find amazing friendships, inspiration and support. We're on a quest to help you live a more meaningful, connected and vital life.
We also take a real world approach and tend to steer away from a lot of the pop-psychology proverbs that make you feel good for a hot minute, but don't lead to lasting change. We'd rather lean on validated tools, strategies and practices that we know will make a real difference in your life. And, we're all about building into the life you want in a gentler, more progressive way that honors the responsibilities, resources and constraints of life you've already built.
Now, let us break it all down just a bit more for you. Good Life Project has three easy pieces: Community + Media + Education.
At the center of what we do is "intentional community." What's that? It's just a fancy way to say "a bunch of people who come together around shared values, aspirations and a commitment to not just talking about doing something, but actually doing it." Together! And, what's that thing? Well, for us, it's the daily practices, mindset shifts and bigger actions that help you live a truly good life.
Our community is thousands strong and global. You can find us in big cities and small towns all over the world. A great place to "ease your way" is to join our virtual community (below). It's totally free! And, you'll get an invite to our private Facebook group, where you can introduce yourself and find others to share, inspire and support each other.
We are also huge believers in good old-fashioned "on-the-ground," face-to-face relationships. Online is a great place to start, but nothing beats a mug and a hug IRL (for fellow middle-agers, that means "in real life." lol). So, once you're in our online community, there's a good chance you'll be able to find other GLeePers near you and, who knows, maybe even become friends, co-work or have regular GLeeP-Ups!
And, for those who yearn to spend more time together in an astonishing 130-acre natural playground, once a year, we host our 3 ½ day Camp GLP gathering. Some 400 campers from all over the world come together to live, learn, grow and play. It's truly a life-changer. And, it sells out early, so don't wait to grab your spot.
How do we keep our incredible community inspired and growing year-round? Well, in addition to creating online and in-person opportunities to gather, one of the ways is by finding many of the greatest teachers in the world, sitting down with them to learn from their lives and work, then sharing those conversations.
We've been on a bit of a quest to find what we call "embodied teachers." People who don't just talk the talk, but also walk the walk. You know, those amazing humans who you just sense have figured something important out by the way they live their lives. Then, we cajole them into our studio, or sometimes travel the world to co-create in-depth, unscripted, often deeply-moving and fiercely wise conversations to be shared on our top-ranked podcast and extensive video archives.
Past guests have included amazing people like:
Part of our mission has also always included a longstanding commitment to featuring the stories and wisdom of women equally-frequently (if not more) as men. You'll find that commitment reflected in the mix of guests and teachers we share.
The Good Life Project podcast airs twice a week, on Mondays and Thursdays. You can listen on this website, or subscribe in your favorite app. The conversations and ideas will be sure to not only leave you inspired, but also drop a bristling with actionable ideas and knowledge.
Building on our beautiful community, inspiring media and conversations with luminous humans, we also love to create practical and powerful tools, programs and trainings designed to help you live a more engaged, connected and vital life.
Over the years, we've crafted and offered everything from exclusive international retreats to 2-day deep-dives, 6-month masterminds, year-long trainings and even a Conscious Business Collective. Camp GLP also offers dozens of workshops on everything from awakened work to mindset, movement and relationships. We've also designed, built and facilitated a variety of online programs focused on everything from conscious brand-building to movement-building and learning how to tell your story in a powerful way.
A lot of our early focus was on entrepreneurs. But, we've realized, our community is so much bigger. We've got people from all walks of life, all asking similar questions. And, we wanted to create something "bigger." So, we decided to do something pretty dramatic. As we wrapped 2017, we wound down all of our educational programming (except Camp GLP, of course) so that we could focus on the "next generation" of powerhouse solutions for a much broader group of people.
In spring of 2018, we're about to premier a whole new suite of ground-breaking tools and programming designed to help you not only answer, but build your life around one of the biggest questions we ask, "what should I do with my life?" We're not going to say much more than that right now. Suffice to say, we've got some amazing new insights, tools and solutions coming your way. So, be sure to stay tuned AND be absolutely sure you're on our email list (enter below), at the very least. You will not want to miss what's about the happen!
"I had the opportunity to have conversations with amazingly intelligent and warm-hearted entrepreneurs… A ripple for courage, deep connection and open-hearted truth. Each and every one of you are in MY heart. I am forever grateful. And, I am forever changed because of YOU."
Our Ethos
We come from all walks of life, nearly every continent, age, gender, ethnicity, faith and more. We are different in so many ways, yet profoundly united by what is the same. Our shared humanity and belief about what really matters, and our lens on the world and desire to both be with lit-up humans, and help others rise.
For years, this ethos was spread across a gathering of smaller communities that grew out of programs we've run, from online trainings to year-long intensives and our annual Camp GLP celebration. These "mini-tribes" continue on. But, we also realized it was time to create one central place where all could come to gather and share, laugh and play, learn and rise. A place where others could also come and call home, where you'd feel welcome and connected whether you've been a part of our programs or not.
So, with that, we're excited to share our Good Life Project Community. Here, you'll meet GLeePers from our more focused groups coming together to connect and share. And, you'll also find new members who simply want to be a part of this bigger ethos and embrace the idea of living from a more intentional, joyful, lighter, connected and meaningful place.
How Do You Join?
Check out our simple and fun Good Life Project pledge below. If you're nodding along and saying, "yes, I feel that way too," just enter your name and email and hit "JOIN THE COMMUNITY." You'll get an invite to the community in a matter of minutes, where you'll then be able to join.
Our online platform of choice is a private facebook group. Though, we've found many in our community have also been forming local groups to meet face-to-face more regularly, which we love to see. Once you're in, you'll see a simple post that invites you to share a bit about yourself. What next? Say hi. Play. Learn. Ask. Dive in. We're a pretty friendly bunch.
BTW – This is not a "paid" thing. It is part of our service-mission, to create a safe place to come, to be with folks from all over who, different as they may be, see the world the way you do, and want to be a part of something bigger. Something built around that shared ethos of living well and giving well. Or, as we like to say, "Make. Love. Give!"
Can't wait to see you in the Good Life Project Community!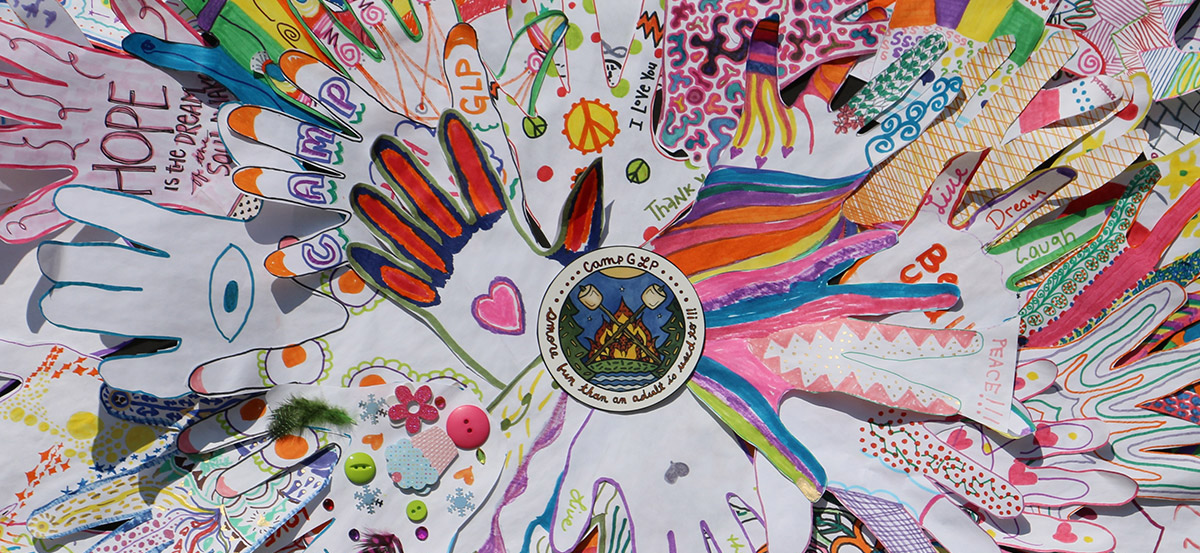 THE COMMUNITY PLEDGE
A good life is an intentional life. I will not define myself simply as a reaction to who others want me to be. Nor be ruled by meaningless distraction or maniacal busyness without purpose. I am here to live, not surrender. To embrace meaning. To love unconditionally. To give without expectation. To settle into solitude. To make meaning. To participate, not watch. To create, not copy. To be unapologetically me. To rise up, and help others rise. I believe that this moment seeds every moment. Vulnerability is a virtue. Life is growth, stagnation is death. Presence beats presents. Compassion is a gateway to connection. Life is a co-creative process. With rare exception, everything is better when it's shared. These things I know. These things, on my best days, I aspire to live. And, yes, I am now and always will be a work in progress. It's called being human. A good life is not a place at which I arrive, it is a lens through which I see and create my world. It is lived this moment. And the next. And the next. Let's do this!
Join the Community
If you don't get an email invite within 5 minutes, please check your spam/promotion
folder. If you don't see it, email us at [email protected]
Our founders
Good Life Project was originally the brainchild of Jonathan Fields. But, soon after launching, he was also joined by his wife, Stephanie, to help spearhead the venture.
 
Jonathan is an award-winning author, serial entrepreneur, community-builder, speaker and teacher. He's been featured everywhere from The New York Times, Wall Street Journal, Inc., SmartCompany and Entrepreneur to the pages of Vogue, Elle, Allure, Yoga Journal, Mind + Body, USA Today, People and lots of other places that sound fancy but don't impress his daughter. Stephanie brings her extensive background in delight-driven event production and experience design. They are joined by a small group of amazing humans to help make GLP the powerful source of community and growth that it has now become.
Good Life Project and founder, Jonathan Fields, have been featured in: