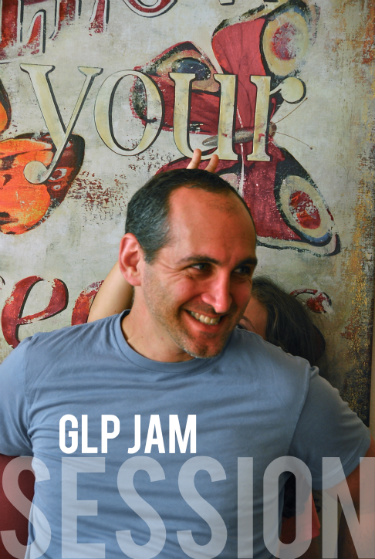 Do you have to give up your life to build something epic?
Could doing so actually sabotage, rather than fuel your vision?
That's what we're talking about in today's GLP Jam Session.
I get a lot of questions every week, so we're going to do a little experiment, rotating these short and sweet, six to 10-minute"Jam Session" episodes into the line-up so I can answer your questions.
Today, we're answering this question:
I've been told that, in order to build anything worthwhile, I need to work like crazy and eliminate anything non-productive in my life. But I love to watch my favorite shows an hour a day on TV. And I feel really guilty doing that. Can I be a real entrepreneur (you could easily insert artist, maker, writer, designer or anything "body of work" worthy) and still take time to just kind of chill?
There is so much angst, existential and real, and so much emotion wrapped up in this question. Oh, and judgment. What, it's okay to spend hours on social sites because it's "research" and "relationship-building," but that hour in front of Scandal, somehow that's worthless?
Contrarian alert! You may be surprised by how I answer this question.
In this quick hit GLP Jam Sesh, I explore:
The "all work all the time" myth
How to cultivate artistic or entrepreneurial genius
What are "dots," why they're important and how watching TV might be…gulp…good for entrepreneurs
Big takeaway + today's shareable:
"Genius does not come from living in a cave." Click to tweet
You can listen to the full GLP Radio [audio-only] episode below, subscribe over on SoundCloud or listen and subscribe on iTunes.
To get behind the scenes info and stay up to date with every episode subscribe to weekly e-mail updates in the form below.
With gratitude,
Jonathan