https://art19.com/shows/good-life-project/episodes/5642d3a1-fb08-4121-8a34-446f46d7bdd5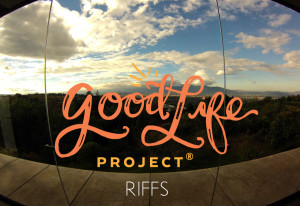 What if you spent more time making?
We tend to spend our work lives dancing between two modes: maker mode and manager mode.
The idea first came to me through a friend, Brad Feld. Maker mode is where we are immersed in the process of creation, innovation, problem-solving, artistry. It's a powerfully generative state that often creates the giant leaps forward, the big ideas and awakenings that propel us.
Manager mode is all the administrative, process-driven stuff you need to do to breathe life into the genius that emerges from maker mode. It's a necessary adjunct and, for some, it's also the place where they become most alive and aligned.
Problem is, they often have trouble happening at the same time. One pulls you almost violently from the other and you end ping-ponging between the two and never really make much progress on each.
What if you took a different approach? What if you created designated, longer-term windows for each. Then took it even farther and, when in maker mode, focused only on the 2% of making that yielded the most stunning outcomes?
That's what we're talking about in today's short and sweet GLP Riff.
Be sure to subscribe below and listen and subscribe on iTunes to make sure you never miss an episode!