You may have heard, I have a new book coming out.
It's called How to Live a Good Life: Soulful Stories, Surprising Science and Practical Wisdom. You can download the first chapter free here.
What you have not yet heard, though, is the odyssey that unfolded behind the scenes. The twists and turns and struggles and surprises that came along the way.
This was a book that actually began as an entirely different book. Along the way, I wrote three different manuscripts. I almost gave up, more than once, and learned a ton both about writing, and myself.
I'm so glad I stayed with it. Because, the book that finally emerged became the most personal thing I've ever written. At the same time, I feel like it's most helpful and actionable. And, it represents me stepping more publicly into who I really am, how I want to lead and what I want to speak and write about, which is not entirely comfortable.
In this week's extended GLP Riff, I share the behind the scenes, the backstory, the way I kept myself "in it" through so many twists and turns and what my greatest hope is for the book now that it's about to make it's way into peoples' lives.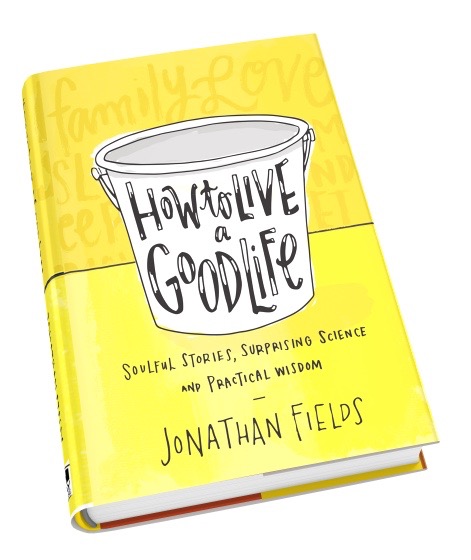 I also share something that I'm doing as part of the launch that allows you to pre-order the book, get some incredible extra goodies AND join with a global family of Good Life Ambassadors to plant thousands of trees and make a bigger difference in the world.
I'd so appreciate your help bringing this book into the world.
You can download the first chapter free now, learn about the wonderful pre-order bonuses and, then, if you feel compelled, pre-order a copy or a bundle. Or become an ambassador and join me on a mission to plant trees!
Click here now to download the first chapter for free and pre-order your copy .
+++
Be sure to subscribe to our weekly Good Life Updates and listen on iTunes to make sure you never miss an episode!