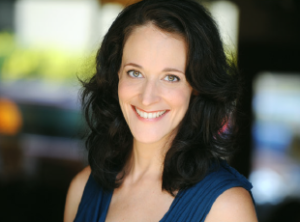 Have you ever made a deal with God?
I'm guessing that's a yes.
It's pretty common to get to a place in your life where you want to something so much that you're willing to give up anything in exchange for it.
But what happens in this scenario typically?
In the words of today's guest, "Essentially what we all want to be is what we already are."
Gabra Zackman is an extraordinary woman who is a storyteller in every sense of the word. She has built a great career as an actress, doing both stage, TV, and voice-over work, developed an amazing audio-book narrator's voice, and is a successful woman's romance novelist.
Her story is remarkable, however, because what drove her to hone these crafts was actually a search for romance in her own life. This search took her all over the country, trying to fit herself into the "I should be" mold we are all familiar with.
In our conversation, she shares her beautiful laugh as well as her perspective on the loneliness of blazing a trail (the kind where she learned to do what she is built to do and love it) and the joy that comes from learning to really accept and love yourself.
I'm happy to share an intimate and beautiful conversation with you this Valentine's week around a different look at the hero's journey – the one where the prize is self-love and inner joy.
Some questions I ask:
How did you turn being the voice of romance audiobooks into writing them?
When did voice recording start to become a craft for you?
Did you ever think "Who am I to write romance books?"
What made you feel like a failure in the midst of such career success?
Links we mention:
Follow Gabra
"The privilege of a lifetime is being who you are." – Joseph Campbell
We are so excited to have made the shift from video-based media to our audio podcast-driven media format. Subscribe below and listen and subscribe on iTunes to make sure you never miss an episode.
+++
GOOD LIFE PROJECT 2015 IMMERSION is nearing 75% full! Once a year, we open enrollment for an intimate group of conscious entrepreneurs and world-shakers to join Jonathan and a world-class faculty for a 7-month accelerated personal and business growth experience designed to teach you how to build not just a great living, but an extraordinary life. If that sounds interesting, come and learn more about it here.