What if today was the day that changed everything?
What if you didn't have to wait to step into your good life and, instead, you could just start living it? This moment. This day.
What if a good life was a simple, daily practice, not some far away place that someday, off in the distance, you arrived at?
And, if it was, what are the things you can do, every day, starting today, that will make the biggest, most immediate difference?
That's exactly what you'll learn in the new book, How to Live a Good Life: Soulful Stories, Surprising Science and Practical Wisdom, from Good Life Project founder, Jonathan Fields.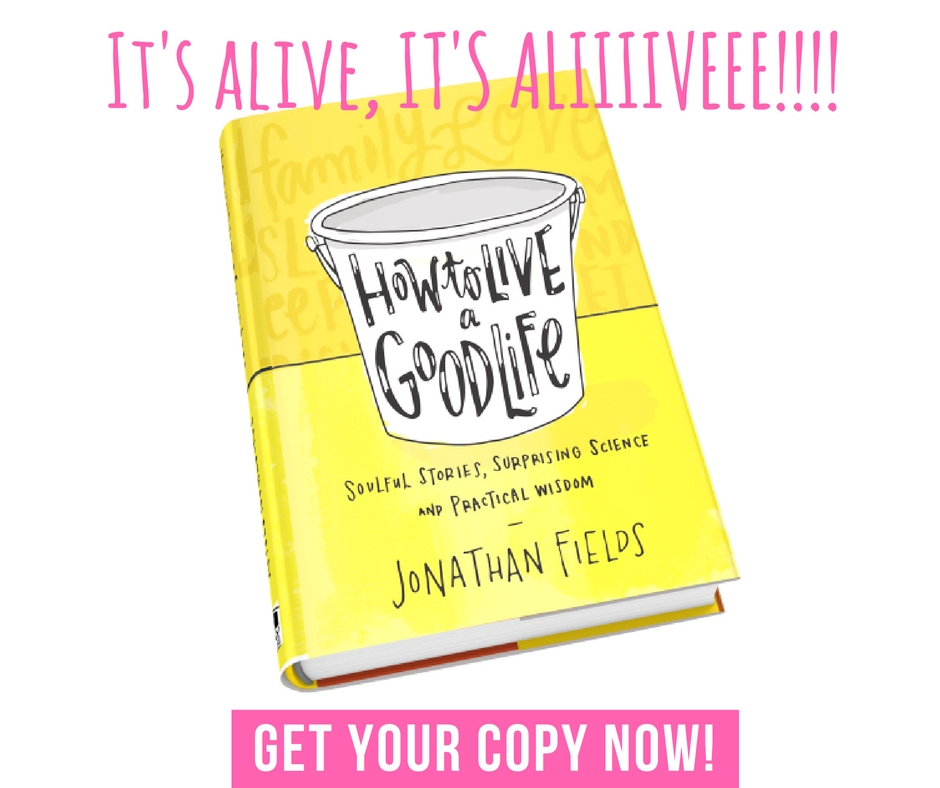 And, here's the coolest thing…the book is finally here. It's alive. On bookshelves in stores and online all over.
So, in a rare, special, short-and-sweet bonus podcast episode, Jonathan takes you into the really big problem that this book solves and how. And, he also invites you to grab your copy today, because when you order by the end of the day, you can not only do something great for yourself, you can become a part of something bigger. A global initiative to plant thousands of trees, one for every book purchased by the end of the day on October 18th.
So, give this episode a listen, then take the next step. Grab your copy, do something great for your life, for those around you who'll benefit greatly, and for the planet.
Learn more about this groundbreaking books-for-trees initiative and grab your copy here.