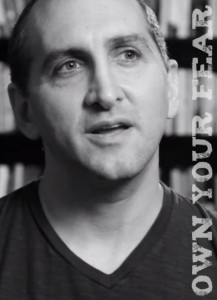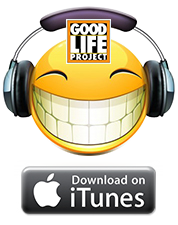 So excited to be premiering a new type of episode today – GLP Jam Sessions.™
Jam Sessions are shorter, 7-10 minute bursts of information focused around a single topic. Sometimes it'll be just Jonathan (that's me writing in 3rd person again, lol). Other times, we'll assemble a small panel to kick around thoughts on a few specific topics, challenges and questions.
Not to worry, these are not replacing the full-length interview shows, they'll always be our anchor format. We're just exploring ways to respond to the many questions that have been submitted in a shorter, more direct, actionable format. So, we'll mix in Jam Sessions here and there.
Today's GLP Jam Session is all about…fear. Fear of failure. And fear of judgment.
I've written a lot over the last few years about how to overcome or rather move through fear of failure and fear of judgment. This episode focuses on a single technique that can be hugely effective at putting fear in it's right place. Transforming it from a source of pain and paralysis to a source of fuel and mobilization.
Enjoy. And, if you know anyone who's struggling with fear-based challenges, feel free to share this episode.
As always, when you subscribe for weekly updates, you'll also get instant access to the mp3 vault, where you can take all past, present and future episodes on the road, for a run or to make any commute more enjoyable.
With gratitude,
Jonathan