So often, we look at life as a game to win, or a journey to get from where we are now to that magical, far-off destination where, finally, we get to live a good life.
Except, it doesn't work that way. There is no there, there is only here now.
When we look at living a good life as some faraway "place," we end up losing so much of the grace that comes from the practice of day to day life.
That's what we dive into in today's short and sweet GLP Riff.
+++++++++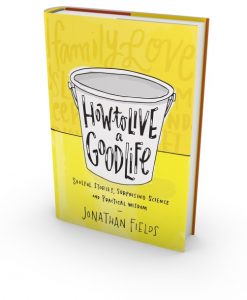 Order your copy of Jonathan Fields' new book, How to Live a Good Life: Soulful Stories, Surprising Science and Practical Wisdom, today! It's available at booksellers everywhere. And, you can download the first chapter and invest in your copy now.
Also, big news – the book is now available as an audiobook! Get it here.