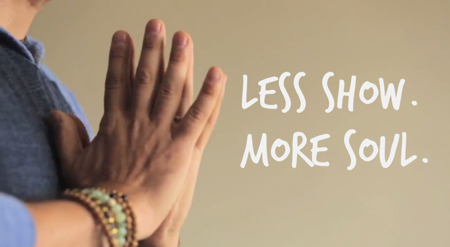 So, we're having a bit of fun in August, calling it the "GLP Summer Jam."
Instead of our longer interviews this month, we're doing a full month of short and sweet visual essay jam sessions. It's a great way to get you thinking about bigger questions as you shift your energy down a bit, slow down and take some time to explore the bigger ideas that'll let you set up the second half of the year with a sense of greater purpose and alignment.
Plus this 2 to 5-minute format is perfect for viewing on vacation or on the go!
First up is a visual essay version of something I wrote a while back entitled "Less Show, More Soul." It'll take you on a quick journey to the Mexican Riviera and a big lesson I learned in a very public way. One that I still explore on a regular basis. It's about coming from a place of integrity and service, rather than posturing and theater.
Big takeaway…
An audience stays as long as you perform. A community stays as long as you serve.
Watch this week's episode here, subscribe for our weekly updates below and be sure to listen and subscribe on iTunes so you never miss an episode and you get to take each juicy conversation on the go.
+++ Camp GLP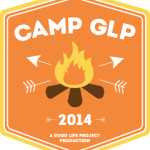 When was the last time you felt "lit up?" We don't get many opportunities to do things that become defining stories in our lives, moments to step out of the day-to-day grind and experience deep change and reconnection in our careers, businesses and lives. Camp GLP can be that moment for you. Think summer camp for grown-ups meets good life ignition switch and career kickstarter. Come join in the adventure!