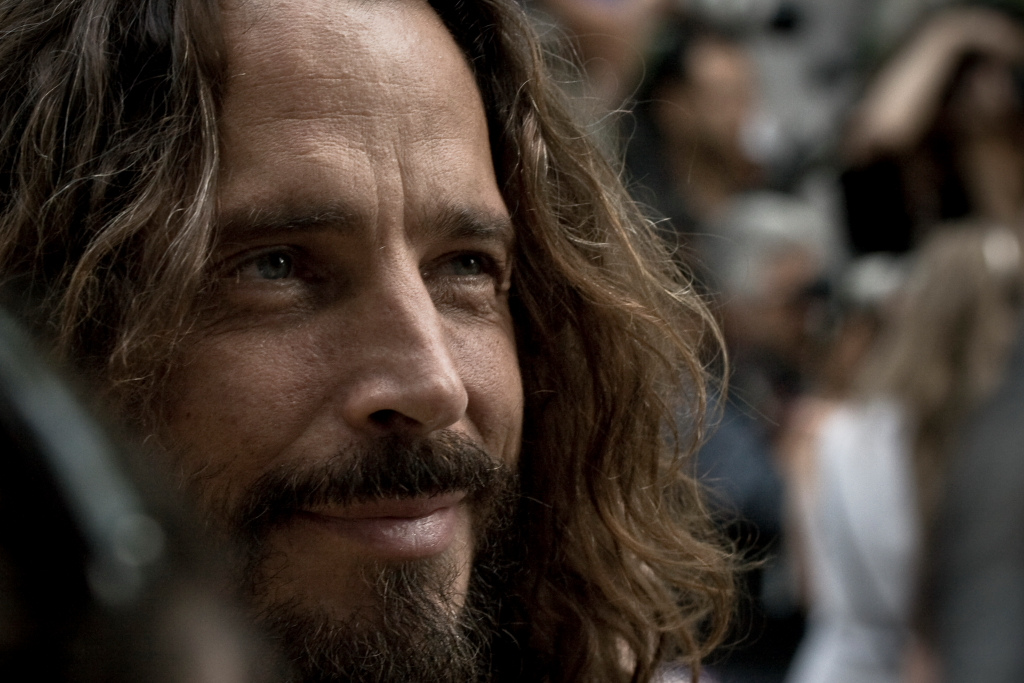 Chris Cornell's soaring vocals served as the soundtrack to a moment in my life. The whole Seattle grunge scene came alive at a time when I yearned for a sound that felt more raw and real.
Fronting the bands Soundgarden, Audioslave and Temple of the Dog, Cornell's voice connected on the most visceral level. So, when the news landed of his suicide last week, it hit me, as it did so many others. In part, because of the loss of such a talent. But, in a much larger part because of the loss of someone who seemed to have so much to live for. So many songs still to sing, a family man and artist.
Just a few months earlier, he took the stage at the Beacon Theatre in NYC to sing a duet with his daughter, a few blocks from where I live. It was a beautiful moment. There are conflicting reports about what might've led to him take his life, but truth is, that's not what this conversation is really about.
This is about something bigger. The darkness that so many seem to struggle with. Good people. Smart people. Gifted people. Loving people. Kind people. Big-hearted people. Maybe it's just my lens, but it seems to touch down with alarming frequency, too, in the lives of those devoted creating an unending stream of somethings from nothing. Artists, performers, entrepreneurs and other creators. I've seen so much suffering ride along with a life fueled by the yearning to create.
While much multi-disciplinary work is being done to help, anxiety, depression and other conditions remain an ever-present weight for millions. That, alone, is so hard. Then, layer on top of it a certain stigma that seems never to go away, a fear of being judged, rejected, cast-out that compounds the problem by making it harder to share what you're living with. It's easy to see how hard it might feel to reach out for help.
I don't profess to know the darkness that happens in anyone's head that might lead them to choose death over life. I don't know the blend of circumstance, struggle, substance or more that would push any one person to that point. But I do know, it's time to remove the stigma around mental health challenges. To create a culture that says, "no matter what you may be feeling, you are human, you are worthy, you are valued. It's okay to reach out to someone you know, someone you love, or someone anonymous who is qualified to help you and will not judge, but rather listen and help."
That's the bigger point of today's Riff. To say, if something's weighing you down, get help. There is no shame. If anyone listening or reading is in that place of struggle, reach out to someone who knows you and can help you. And, if you don't have someone, here are two numbers to call that can help.
National Suicide Prevention Lifeline: 1-800-273-8255
US Suicide Hotline 1-800-784-2433
With love & gratitude,
Jonathan