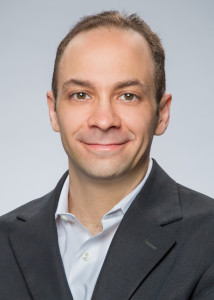 "Rather than making perfection the goal, make improvement the goal."
If your work environment and culture empty you out, it will make it near impossible to live a good life. Along the way, it'll make the business you're working for grind to a halt. And, if you happen to own that business, then you end up in a personal and professional world of hurt.
So, what makes for a great work culture and environment?
We point to companies like Google as a shining example of incredible performance based on a creative culture, a beautiful campus and innovative and engaging projects with plenty of time to do crazy things.
But, what's really going on there? Turns out there's science behind it.
Today's guest, Ron Friedman, is a genius in this realm. He has spent years of his career researching, coaching, and writing about the actual levers that aid in creating the best places to work.
In our conversation, he breaks down the academic studies into layman's terms, cites fascinating examples from real companies who are changing the norm, and shares nuggets from his new book The Best Place to Work. We even talk about video games and how we should structure work progression like them.
No matter if you're an entrepreneur, working in a large company, or preparing to enter the workforce, this episode is so important to understand what is changing in our work methods and what still needs to change.
Some questions I ask:
Is having meetings outside scientifically supported as being more productive?
How do you deal with managers who are the problem with the company culture?
Is it possible to grassroots a cultural change in a company from the bottom up?
What have you seen around the culture of failure?
What surprised you the most about what benefits work in your research for this book?
Links we mention:
Follow Ron:
Be sure to subscribe below and listen and subscribe on iTunes to make sure you never miss an episode.