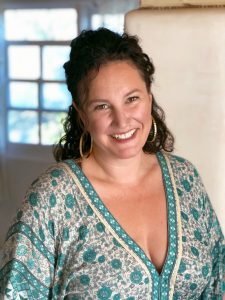 Emily McDowell is a writer, illustrator, and entrepreneur who specializes in chronicling the human condition.
In 2012, she left a successful career in advertising to launch her greeting card line, making cards for the relationships we actually have. Now a multimillion-dollar stationery and gift company, Emily McDowell & Friends (formerly Emily McDowell Studio) are sold online and in nearly 2,000 stores worldwide.
In 2015, Emily's Empathy Cards, designed to help people connect around serious illness and loss, struck a nerve around the world and gave people a way into conversations that seemed brutally hard to begin and deepen into.
Her first book, There Is No Good Card For This: What To Say and Do When Life Gets Scary, Awful, and Unfair To People You Love, will be released in January 2017.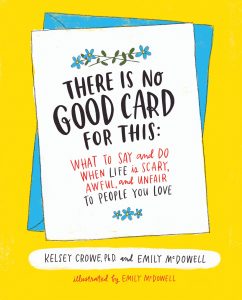 In today's conversation, we take a step back in time, explore the experiences in her younger life that were defining moments, revealing who she really was and how Emily began to connect with an irreverent blend of art and humor that touches so many.
We explore what happened when she was diagnosed with cancer at a very young age and watched friends struggle to figure out how to be there for her. We dive into how she compartmentalized this experience, seeking to not let it define her, both as a person and, soon enough in art and business. We also track the launch and growth of her company and her recent move to rework the business in order to not just serve a "customer" need, but also give her what she needs, the ability to do the work that most lights her up.
Mentioned in this Episode:
 Check out our offerings & partners: