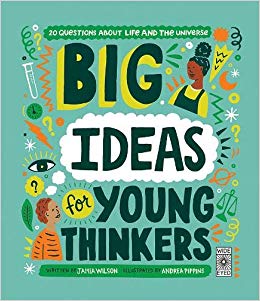 Jamia Wilson is an activist, writer, and speaker. As director of The Feminist Press at the City University of New York and the former VP of programs at the Women's Media Center, Wilson has been a leading voice on women's rights issues for over a decade. Her work has appeared in the New York Times, Elle, BBC, Rookie, Refinery 29, The Washington Post and more. She is the author of numerous books, including Young, Gifted, and Black, Step Into Your Power: 23 Lessons on How to Live Your Best Life, Big Ideas for Young Thinkers, and the co-author of Roadmap for Revolutionaries: Resistance, Advocacy, and Activism for All.
You can find Jamia Wilson at: Website |Instagram
Check out our offerings & partners: 
Grove: Go to Grove.co/goodlife to get a free five piece Cleaning Set from Mrs. Meyer and Grove – a $30 value
Allbirds shoes are made from natural materials. That means less of the bad stuff, and more of the good stuff. Find your perfect pair today at Allbirds.com
Coaches, Counselors, HR pros, Advisors, Leaders, & helping professionals – Become "Sparketype® Certified!" Learn how to tap the power of the Sparektypes to help others come alive in work and life.
photo credit: Bogdana Ferguson