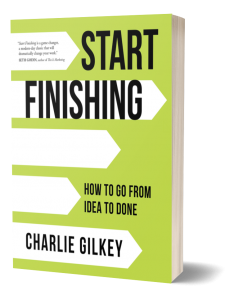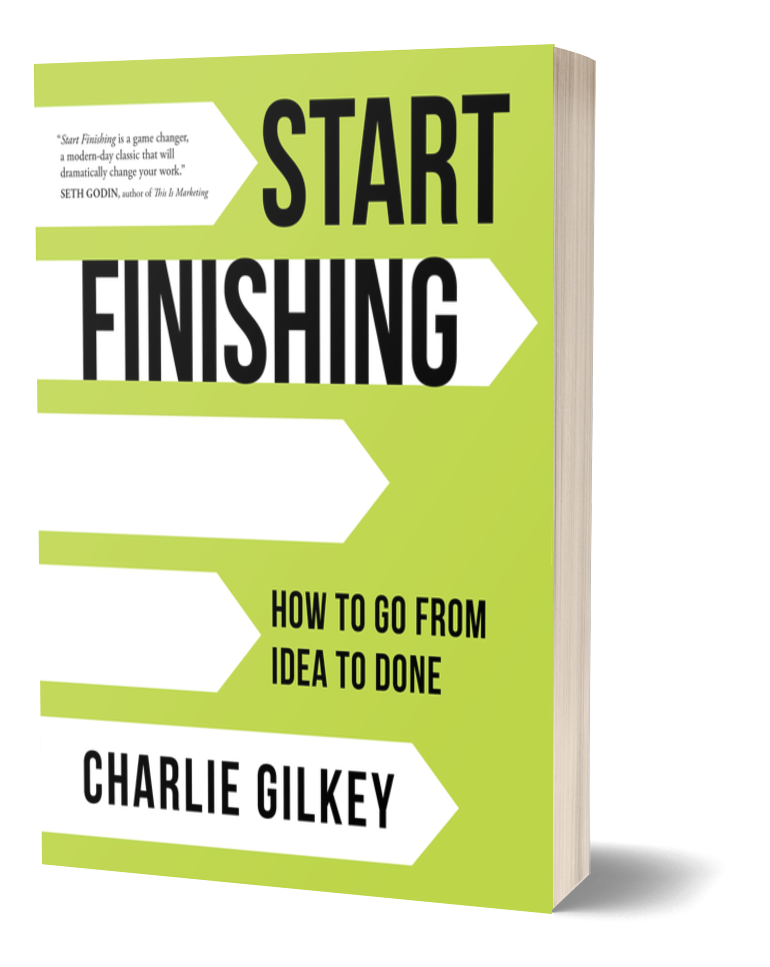 Have you noticed how hard it's become to focus these days, to know what really matters, get out of the stuck zone, start to build momentum and actually finish the stuff that truly is important to you? It was already hard in Before Times, and now, we might as well go ahead and 10X the challenge. If you're feeling this, you're not alone. The struggle is real. But, what if there was a way to quickly figure out what matters most, focus on that, dislodge the wheel-spinning inertia, get unstuck, and go from idea to done? To become a productivity Jedi. That is what we're talking about in today's powerful Best Of conversation with one of my closest advisors, regular collaborator, multi-award-winning author of the book, Start Finishing, and founder of Productive Flourishing Charlie Gilkey. 
We dive into Charlie's specific ideas around why so much of our effort to be productive fails, and how to rewire our brains and schedules and actions to more easily see beyond distraction, identify what really matters, choose what's worth finishing, then take immediate action to make it happen. Along the way, we also explore how Charlie's highly-unique background as a philosopher, military officer, productivity strategist and consultant to creative professionals, founders and fast-growth entrepreneurial teams has shaped his powerful lens of going from idea to done.
You can find Charlie at: Website | Instagram
If you LOVED this episode:
You'll also love the conversations we had with Brad Feld about focusing in what really matters in life or what he calls picking your 2% and putting everything up against it.
My new book is available!
Check out our offerings & partners: 
Outschool: Inspire kids to love learning with Outschool classes. It's 100% fun, live & teacher-led. Explore over 100,000 topics and learn in small groups via Zoom. Perfect for ages 3-18. Join for free. To learn more about all Outschool has to offer and to save $15 off your child's first class go to Outschool.com/GOODLIFE
OUAI: Get healthy hair & soft skin with our nourishing formulas. Does your hair need a Detox? Leave last year's build-up behind and start the year feeling refreshed and ready with OUAI. Go to theouai.com and use code GOODLIFE to get 15% off your entire purchase.
Lumineux Oral Essentials: A dentist formulated and certified non-toxic oral care brand that delivers visible long-term oral health benefits without harsh bleaches & chemicals. Get 15% off your order today by going GetLumineux.com/GOODLIFE and use code GOODLIFE.