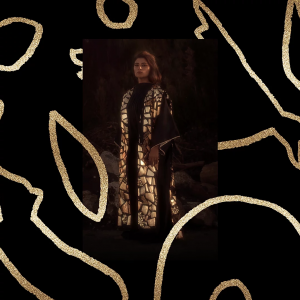 Raised in the small, rugged town of Salluit at the edge of the Arctic Circle, Elisapie fell in love with music at a young age, began singing and composing and eventually found her way to Montreal, where she built a career in the world of music, releasing albums and touring as both a musician and an Ambassador for Inuit culture. Her new multi-award-winning album, The Ballad of the Runaway Girl, is the musical tale of an expatriate Inuk, exploring her northern roots, femininity, love and life. Rolling Stone France called it a delicately violent album that seduces as much as it questions.
You can find Elisapie at: Website | Spotify | Apple Music | YouTube
Check out our offerings & partners:
Mint Mobile: To get your new wireless plan for just $15/month, and get the plan shipped to your door for FREE, go to mintmobile.com/goodlife
Allbirds: Allbirds shoes are made from natural materials. That means less of the bad stuff, and more of the good stuff. That's naturally better! Find your perfect pair today at Allbirds.com
Coaches, Counselors, HR pros, Advisors, Leaders, & helping professionals – Become "Sparketype® Certified!" Learn how to tap the power of the Sparektypes to help others come alive in work and life.
photo credit: Le Pigeon