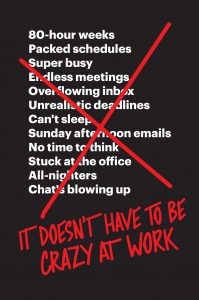 Living in Malibu, by way of Denmark, David Heinemeier Hansson is the co-founder & CTO at Basecamp and the New York Times bestselling coauthor of Rework and Remote. His latest book is It Doesn't Have to Be Crazy at Work. In his writing, he offers powerful reframes on work and life. David is also the creator of the programming framework Ruby on Rails, which has powered massive websites like Twitter, Shopify, Airbnb and over a million other web applications. He is also an avid photographer and lover of beauty in all things. Over the last decade, he developed a passion for endurance auto-racing that eventually led to a first-place finish in his category at the legendary 24-hours of Le Mans race.
You can find David Heinemeier Hanssone at: Website | Twitter
Check out our offerings & partners: 
Mint Mobile: To get your new wireless plan for just $15/month, and get the plan shipped to your door for FREE, go to mintmobile.com/goodlife
Worthy: Get up to twice as much for your jewelry when you sell with Worthy. Just go to worthy.com/goodlife to get started.
Coaches, Counselors, HR pros, Advisors, Leaders, & helping professionals – Become "Sparketype® Certified!" Learn how to tap the power of the Sparektypes to help others come alive in work and life.
Photo Credit Scott Sherratt