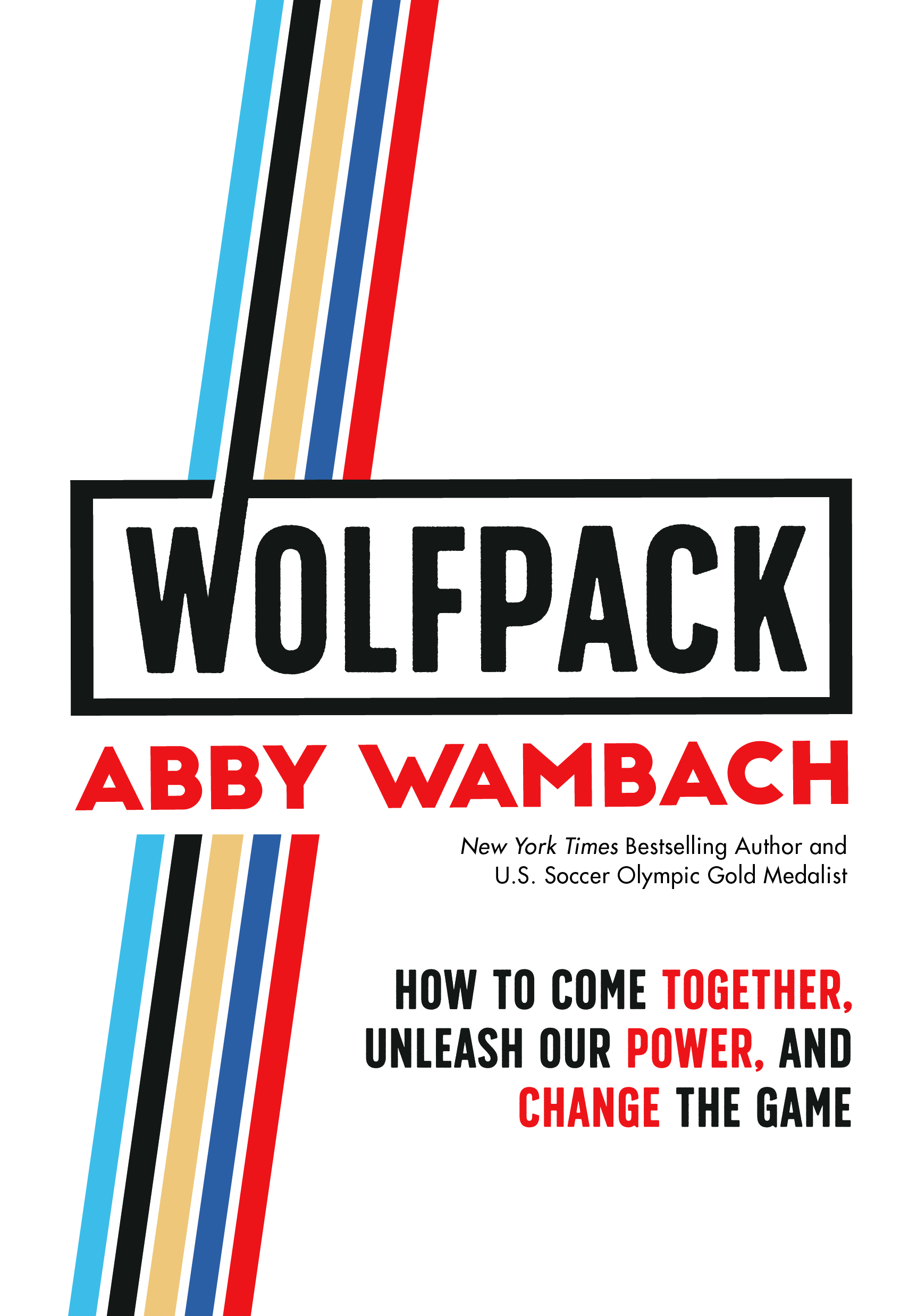 For generations, Abby Wambach's name has been synonymous with soccer. A two-time Olympic gold medalist, FIFA World Cup Champion, and the highest all-time goal scorer ever, she is an icon. But, that's not the whole story. Not by a long shot. And, funny enough, especially here in the podcast world, she's become known for a very different story. One centered around love, advocacy, and impact.
Retiring in 2015 at the age of 35, Abby found herself, for the first time since she was a young child, without a defining identity or path forward. The year that followed brought her to her knees, but then delivered her into her next, even more powerful season of her life. She met and married the love of her life, Glennon Doyle, (who's been a two-time guest on this show) and became a co-parent to three amazing kids. Funny enough, and we talk about this in the conversation, the first time Abby ever heard Glennon publicly talk about her, and their then-budding relationship was on this podcast. And, as we all know now, they'd eventually team up with Glennon's sister to launch the wildly-beloved and impactful podcast, We Can Do Hard Things.
Abby has also redirected the same fierce effort that led her to be a world-class athlete toward becoming an activist for equality and inclusion, a champion of women, queer, and human rights. Her book, Wolfpack, and the movement and company she launched along with it, is a reclamation. It's a call to agency and community. It's a stake in the ground that defines this next, powerful leg in her journey, and her role in our collective journey together.
We explore this powerful journey, along with many of the deeper motivations, struggles, moments of awakening, defining stories and so much more in today's conversation.
You can find Abby at: Website | Instagram | We Can Do Hard Things
If you LOVED this episode:
You'll also love the conversations we had with Glennon Doyle about becoming untamed and falling in love.
Check out our offerings & partners: 
Visit Our Sponsor Page For a Complete List of Vanity URLs & Discount Codes.
Zapier: Workflow automation for everyone. Zapier automates your work across 4000+ app integrations, so you can focus on what matters. See for yourself why teams at Airtable, Dropbox, HubSpot, Zendesk, and thousands of other companies use Zapier every day to automate their businesses. Try Zapier for free today at zapier.com/GLP
photo credit: MAKERS