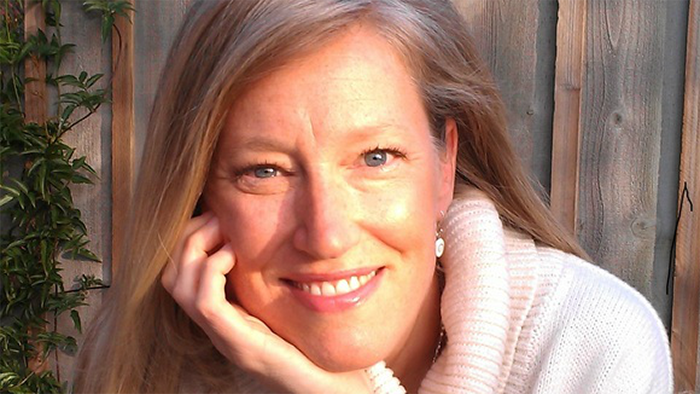 Traci Ruble is a San Francisco based psychotherapist, clinic director and the founder of Sidewalk Talk, a community listening initiative that is exploding into a global movement.
Starting out in the fast-paced San Francisco technology world, Ruble was rising up the ranks quickly, making a fantastic living and also pushing herself to a breaking point. Then, a death in her family sent Traci on a quest that led her out of tech, immersed her in travel, surfing and eventually therapy. These experiences unlocked an entirely new, deeply open and aware part of her, and also led her into therapy as a new career path.
After years of education and building a flourishing practice and clinic, yet another profound moment of awakening led her to want to "take her chair out onto the street" and create a listening movement for so many people in pain who needed to be seen and heard, but didn't have the ability to be clients in a practice.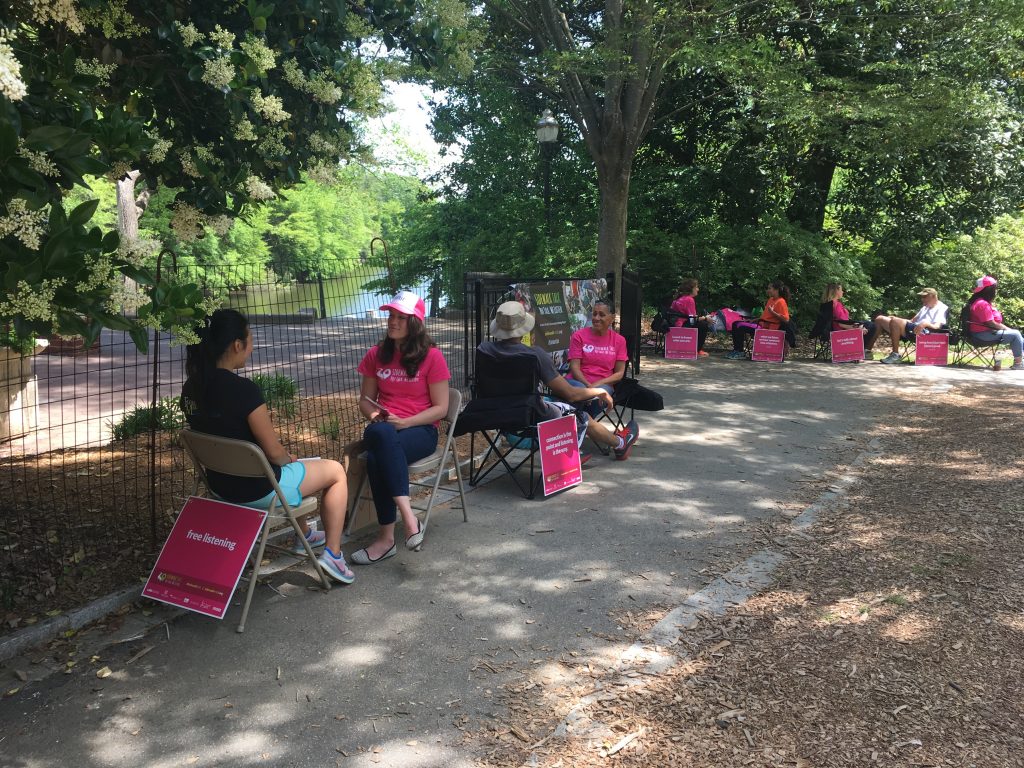 What began as a makeshift band of therapists hitting the street to listen to anyone (for free, this is a non-profit) has turned into a global movement with city leaders in major cities around the world.
In this week's conversation, we dive into this powerful journey of transformation. Ruble shares the early childhood experiences, living in a fundamentalist community to be pulled out and dropped back into mainstream culture without a rudder. We explore her lifelong fascination with exploring the dark caverns of her own and other's minds. Along the way, Traci offers wisdom about the power of listening and being fully present, the importance of being with, rather dissociating from pain, and reveals how spending time talking with strangers revealed her own implicit bias and changed her perspective in so many ways.
And be sure to listen to the end, because we do something we've never done before. With Traci's permission, we've added in a special "addendum" to the original conversation that was not a part of our in-studio conversation. This brings you into a deeper "back story" that was offered in a later email exchange, and invites you to reconnect with, and share a truer, more vulnerable part of yourself.
And, if you're inspired by Traci's Sidewalk Talk movement, you can join her on a new Community Listening tour from April 29 to May 5 down the East Coast of the United States. You can show up to share, or you can be a listener, too. You don't need to be a therapist to be a Sidewalk Talk listener. They will be offering listening training for anyone who wants to participate. Find the details here.
+——————–+
We're grateful for the kind support of: 
ShipStation: Manage and ship your orders. FREE for 30 days, plus a bonus. Visit ShipStation.com, click on the microphone at the top of the homepage and type in GOODLIFE.
MVMT Watches: Get 15% off today, go to MVMT.com/good
Tunein: Catch all-new episodes of some of your favorite podcasts early with TuneIn First Play? Download the free TuneIn app now.
Videoblocks:  Go to videoblocks.com/goodlife to get all the stock video, audio, and images you can imagine for just $149.
Thrive Market: Get $60 of FREE organic groceries + free shipping and a 30-day trial atthrivemarket.com/goodlife.