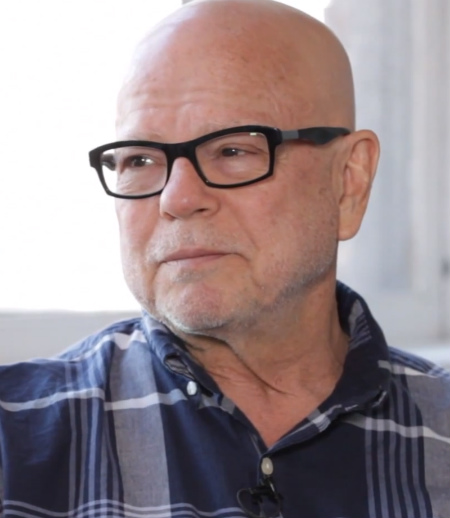 Three months ago, I sat at a narrow table in a small conference room across from a guy who never stopped smiling…
His name was Tommy Bahler. We traded the obligatory hellos, but didn't go much deeper. Then, at some point, he stood up, walked into the center of the room, and began to sing. And my heart sang along with him.
I had to know more about this amazing soul. So we began to talk. And my jaw began to drop…
Turns out, Tommy's a bit of a legend in the music world. He's worked with Quincy Jones, Michael Jackson, Frank Sinatra, Cher, Billy Joel, Oprah, Whoopie Goglberg, Steven Spielberg, Streisand, Bette Midler, Tina Turner, Stevie Wonder and decades worth of celebs large and small, including…the Partridge Family. He helped arrange and record the epic jam-session that became We Are The World. He's lived an extraordinary life as a musician, artist, composer, musical director.
And, now he's beginning a new chapter in his life. Literally. With the release of his first book, Anything Is Possible.
This episode is a game-changer on so many levels. Not the least of which is, it's the first we've recorded where we had so much "un-cuttable content," we've had to split it into our first-ever two-part episode.
And what's so beautiful is that Tommy's journey and stories about living and creating at the highest levels in the music industry are trumped by his wonderful anecdotes about his dad. And the amazing lessons he learned from him. Which I'm guessing (and hoping) might be the subject of Tommy's next book.
One beautiful example is this simple lesson, passed down to Tommy when he was only 6, when his dad shared…
"When you decide what you want, if it will serve others, then it will come to you."
You're going to want to watch this episode with a pen and paper or something to take notes on. So much wisdom.
As amazing as this part of the conversation is, you'll also want to be sure to tune in to part two, which we'll air next week. Tommy gets incredibly personal and transparent. We talk about his evolution to becoming an author and what fueled the story behind his new book.
And, then he does something that created one of those rare moments of awe.
You'll have to wait until next week to find out just what that is…
As always, if you've enjoyed this conversation, I'd be so grateful if you'd share it around. Please don't hesitate to subscribe to our email community below, where you'll get instant access to the mp3 download vault.
And, hey, did ya know we're on iTunes now, too?
With gratitude,
Jonathan