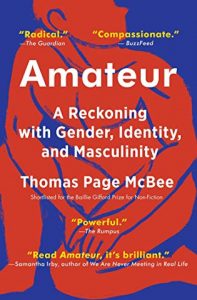 The first transgender man to box in Madison Square Garden, Thomas Page McBee is an author, journalist, and television writer who explores the intersection of gender, culture, identity, and masculinity. His latest book,
Amateur
, shares the powerful story that led him from the keyboard to the boxing ring and back again.
Check out our offerings & partners: 
My New Book Sparked
My New Podcast SPARKED: 

We're looking for special guest "wisdom-seekers" to share the moment you're in, then pose questions to Jonathan and the Sparked Braintrust to be answered, "on air."

To submit your "moment & question" for consideration to be on the show go to

sparketype.com/submit.

 
Photo credit: Erik Tanner for El Pais