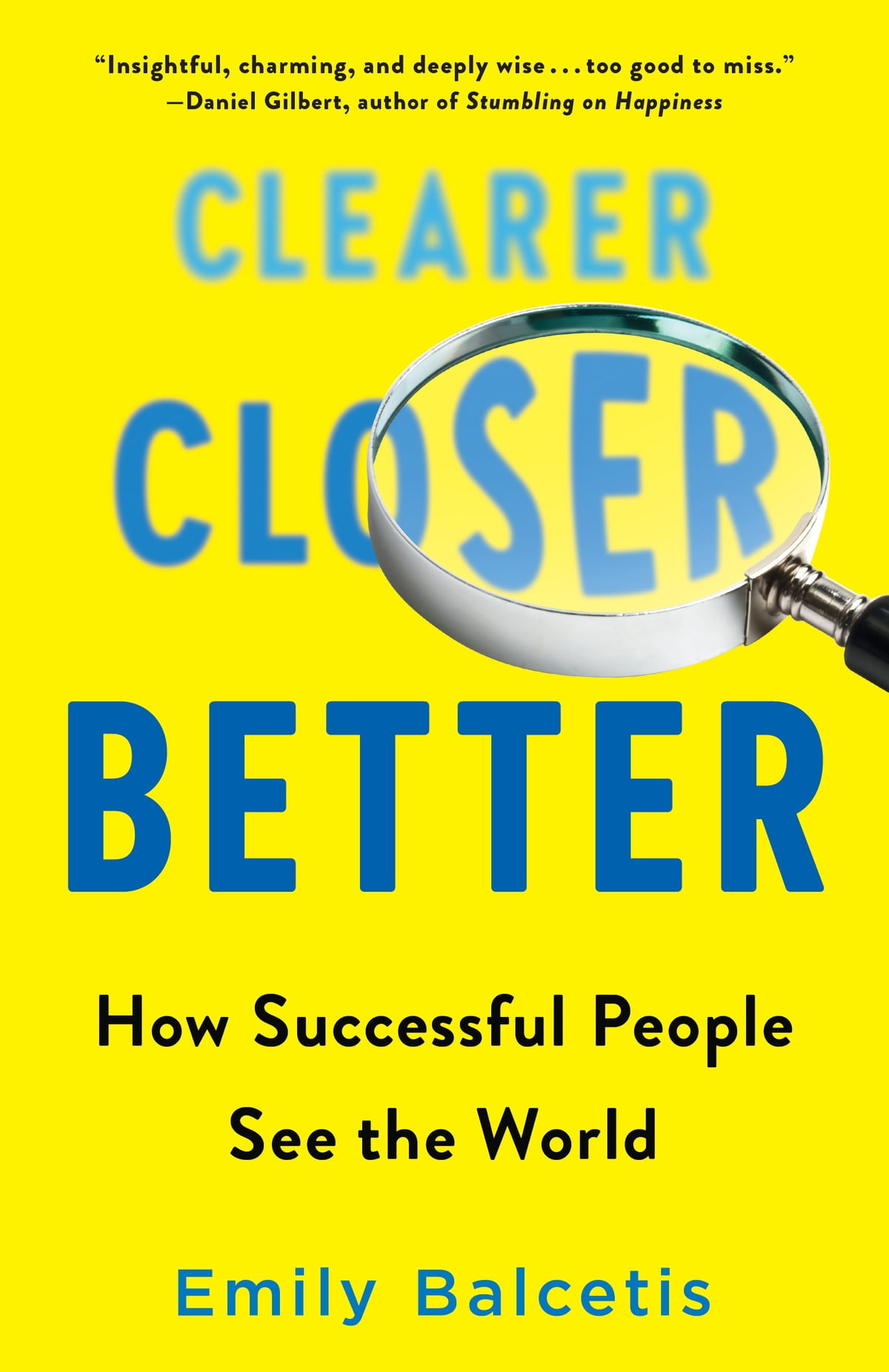 Have you ever wondered what sets successful people apart, and how they stay motivated to achieve their goals? What if you could discover the secrets to maximizing your own motivation and achieving the success you desire? In today's podcast, we delve into the surprising science of motivation and accomplishment, uncovering powerful strategies to help you conquer challenges and propel yourself towards your dreams with my guest, Emily Balcetis.
Emily is an Associate Professor of Psychology and the director of the New York University Social Perception Action and Motivation research lab. Described as a pioneer in the scientific investigation of behavioral science and motivation, she leads an international team of scholars, writers, artists, and advocates. Her research has uncovered previously unknown strategies that increase, sustain, and direct people's efforts to meet their goals. As a TED speaker and author of Clearer, Closer, Better: How Successful People See the World, Emily's work has received numerous national grants from the National Science Foundation and appears in over 75 scientific publications. She has become one of the most sought-after voices on motivation science in the world.
During this conversation, you'll learn:
How our perception of the world shapes our motivation and, in turn, our success.

The surprising strategies successful people use to sustain and direct their efforts.

The role of self-compassion in overcoming setbacks and maintaining motivation.

How to unlock your own inner resources to achieve your personal and professional goals.
And tons more. So you're gonna want to settle in and grab something to take notes, so you can tap her deep wisdom on the inner workings of motivation and unlock the keys to a more successful, fulfilled life. 
You can find Emily at: Psychology Today | LinkedIn
If you LOVED this episode:
You'll also love the conversations we had with Lewis Howes about the mindset that propels greatness.
Check out our offerings & partners: 
photo credit: Yulia Nar (ceoportrait.com Production)