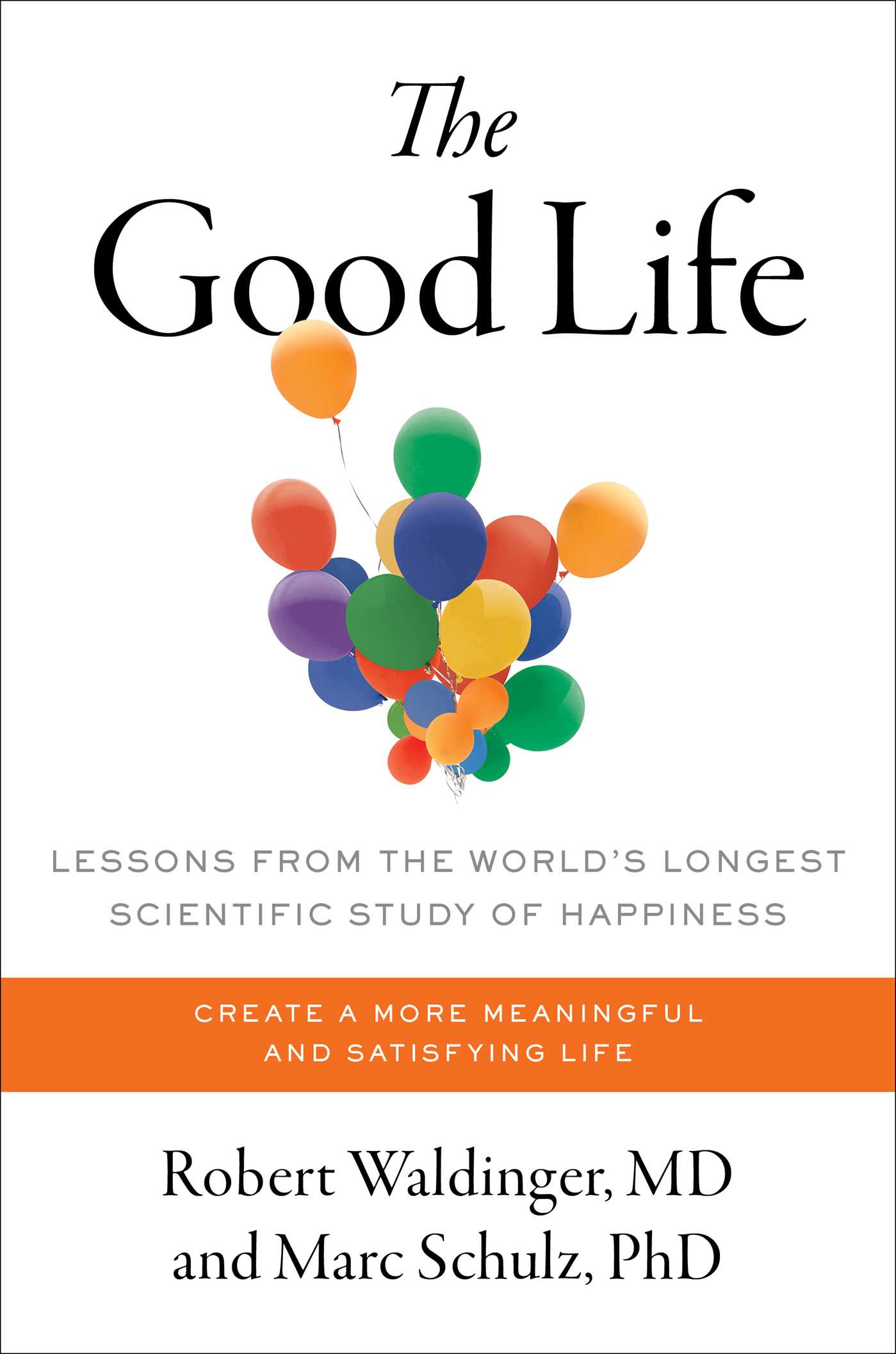 What if the key to living a good life is actually a lot closer than we all realize? Whether you're a long-time listener of the podcast or this is your first time tuning in, I bet some part of you is searching for the answers to living a good, meaningful life. You've probably wondered what the keys to happiness or good health, or fortune are. In our last episode, I shared a simple model for a really good life that I call the Good Life Buckets. If you haven't listened, be sure to tee that up next. 
One of the three Good Life Buckets I spoke about is what I call the Connection Bucket. It's all about the depth and quality of our relationships, and the effect they have on our ability to live good lives. And, today, we're diving even deeper into the role that relationships and people play in our ability to feel human, to feel alive, and to flourish in all parts of life with a very special guest, someone passionate about uncovering and sharing the keys to living a good life, Dr. Robert Waldinger. 
He's a professor of psychiatry at Harvard Medical School, co-founder of the Lifespan Research Foundation, a practicing psychiatrist, psychoanalyst, and director of a psychotherapy teaching program for Harvard psychiatry residents, and he's also a Zen master and teaches meditation in New England and around the world. And, he's also director of the Harvard Study of Adult Development at Massachusetts General Hospital, often known as the Grant Study. This is the longest-running study on human flourishing ever conducted, now spanning over 80 years. The insights that have come out of it are profound, and also, for many, surprising, especially in the context of the importance of relationships on our ability to be happy, no matter what else comes our way.
Bob is also the co-author of the book The Good Life: Lessons From the World's Longest Scientific Study on Happiness, and I'm excited to dive deeper today into some of the insights shared in his book. In this conversation, Dr. Waldinger reveals some myths about happiness and living a good life that some of us cling to, what the data says actually matters and what doesn't, and how to invest more effectively in the pursuit of happiness. 
You can find Robert at: Website| LinkedIn | TED Talk
If you LOVED this episode:
Check out our offerings & partners: 
My New Book Sparked
My New Podcast SPARKED: 

We're looking for special guest "wisdom-seekers" to share the moment you're in, then pose questions to Jonathan and the Sparked Braintrust to be answered, "on air."

To submit your "moment & question" for consideration to be on the show go to

sparketype.com/submit.