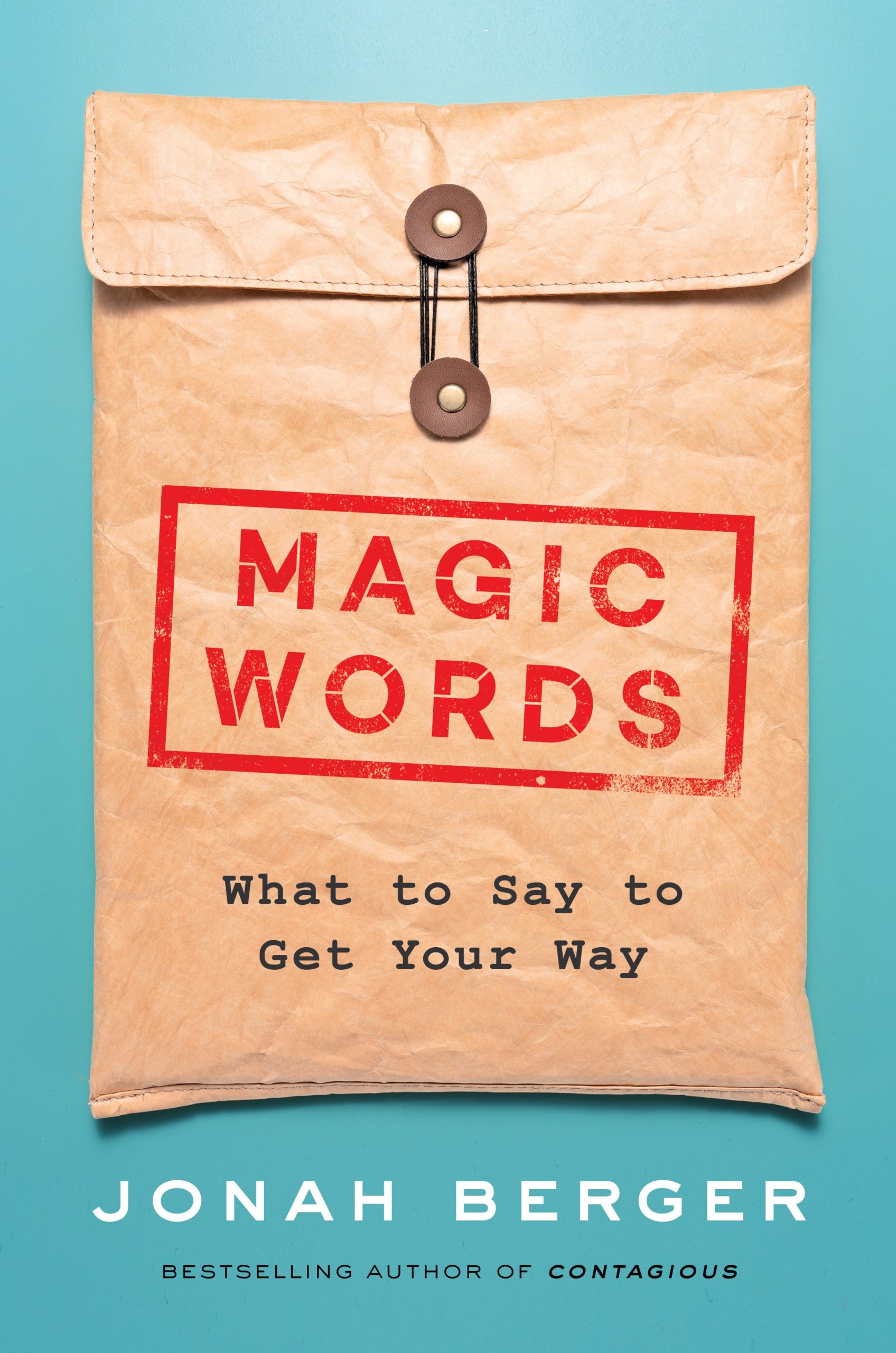 Have you ever wondered why some people seem to have a magical way with words, effortlessly connecting with others, inspiring change, being able to share ideas in a way that seems to bypass defenses, be wildly persuasive and lead to action and impact? What IS it that lets them do it? In today's fund and surprising conversation with Jonah Berger, we delve into the fascinating world of language, persuasion, and ethics, and reveal the secrets to harnessing the power of what my guest calls "magic words" in your everyday life.
Jonah is a world-renowned expert on natural language processing, change, word of mouth, influence, consumer behavior, and why things catch on. His latest book, Magic Words: What to Say to Get Your Way, provides a powerful toolkit and actionable techniques around the science of language and how you can use it to change minds, engage audiences, and drive action. With over 80 published articles in top-tier academic journals, his work has been covered by The New York Times, Harvard Business Review, and he consults for giants like Apple, Google, Nike, Amazon, GE, Moderna, and The Gates Foundation.
In today's conversation, we explore the incredible ways in which language can impact our lives, relationships, and influence, including:
The concept of "linguistic chameleons" and how adjusting your language can create stronger connections with others.

The power of emotional language to hold attention, evoke curiosity and inspire action.

How sharing vulnerabilities and failures can foster a sense of camaraderie, empowering others to persist in their endeavors.

The importance of understanding similarities and differences in language, and the potential to drive creativity and cultural shifts.
So, join us for an enlightening conversation, as we explore the hidden power of language and reveal insights that can transform the way you communicate, connect, and influence. 
You can find Jonah at: Website | Twitter
If you LOVED this episode:
You'll also love the conversations we had with

Zoe Chance about ethical persuasion.
Check out our offerings & partners: