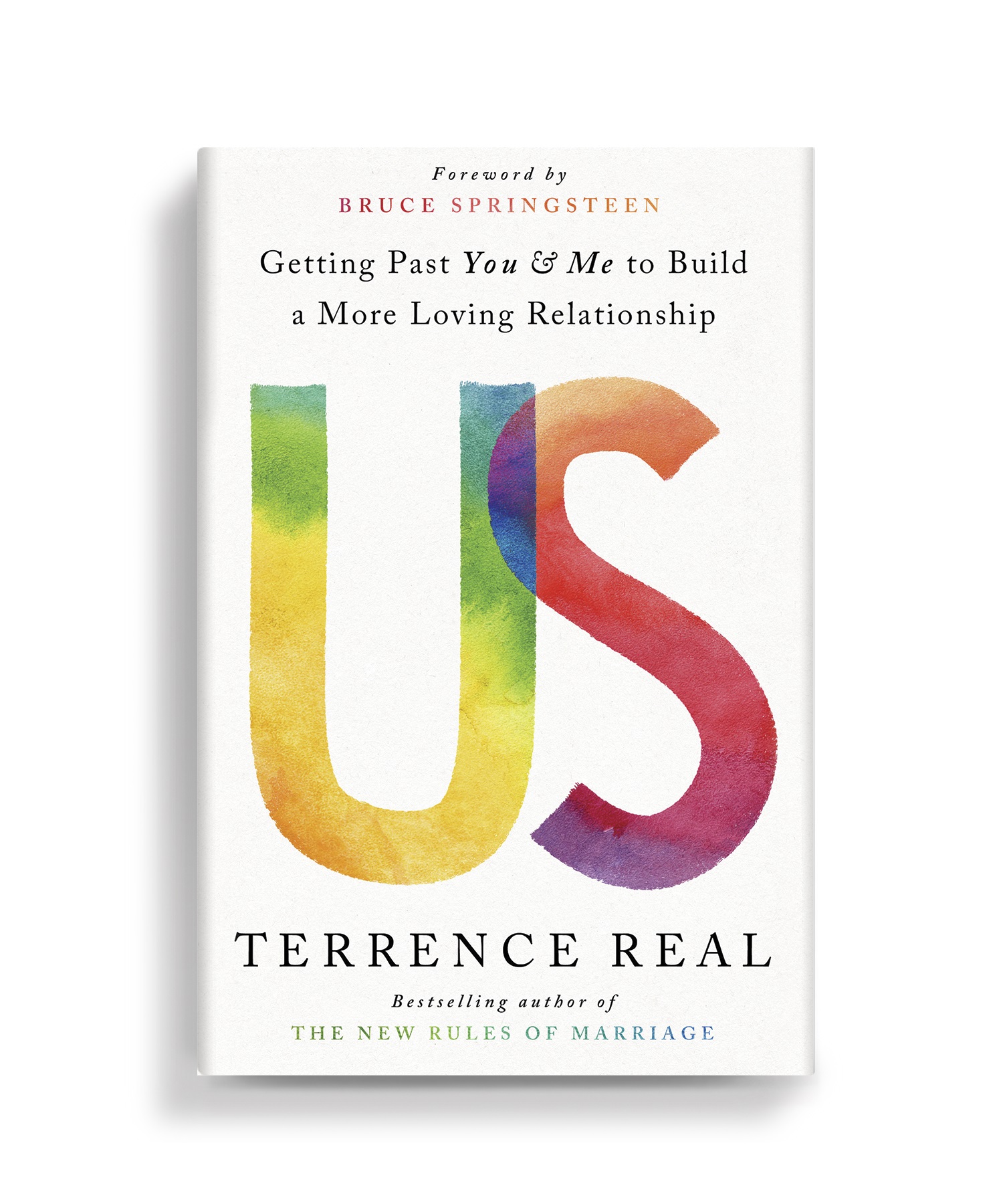 So, what if being fiercely self-reliant and individualistic was actually a terrible thing? I know, I know, sounds silly. I mean isn't that the very thing we're told to strive for from the youngest age? And, especially, in our culture now? 
Problem is, living in a me-first or me-over-you world is not only destroying our personal relationships, it's destroying us, our states of mind, and even physical wellbeing. And, intimacy, deep connectedness, even reliance on and elevating others just might be the solution to much of what ails us.
That idea may sound strange at first, it's hard to argue that the rise of a wildly individualistic society has also gone hand-in-hand with the destruction of social bonds, friendship, mental health and nearly every marker of health in communities as well. As humans, we are all designed to be in relationship with others to experience the positive effects of connectedness, when that breaks down, so do we. And today's guest, Terry Real — who likes to joke that he began his career as a family therapist at the age of four — drives this point home in a fascinating conversation on intimacy, interconnectedness, trauma, relationships, and the power of us. 

Terry is an internationally recognized family therapist, speaker, and author. He founded the Relational Life Institute, offering workshops for couples, individuals, and parents and a professional training program for clinicians to learn his Relational Life Therapy methodology. In addition to being a therapist and teacher for over twenty-five years now, Terry is the bestselling author of I Don't Want to Talk About It, How Can I Get Through to You?, and The New Rules of Marriage.

His new book Us: Getting Past You and Me to Build a More Loving Relationship is a guide not just for couples, but also just for all human beings, filled with tools and advice to help anyone tap into their most collaborative and relational self. In today's conversation with Terry, he shares his story of growing up in a dysfunctional home to reveal how the techniques we've all learned to survive dysfunction as children can take a toll on our present relationships. And we explore how re-engaging with the people around us we hold most dear just may save not only those relationships, but our lives as well, and society more broadly. 
You can find Terry at: Website | Facebook
If you LOVED this episode:
You'll also love the conversations we had with Julie and John Gottman about how to build deeper, loving relationships
Check out our offerings & partners: 
My New Book Sparked
My New Podcast SPARKED: 

We're looking for special guest "wisdom-seekers" to share the moment you're in, then pose questions to Jonathan and the Sparked Braintrust to be answered, "on air."

To submit your "moment & question" for consideration to be on the show go to

sparketype.com/submit.

 
photo credit: Dennis Breyt