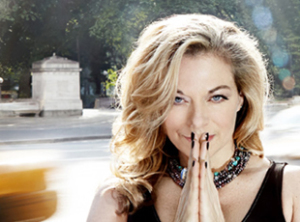 It's sooo wonderful to be back from our holiday season hiatus!
And, do I have a powerhouse conversation to share with you today…
By the time she got out of high-school, Terri Cole described her liver as being "pickled" by mass amounts of black-out inducing alcohol.
But it would be a few more years until a brief conversation at an AA meeting would send her reeling, and become the catalyst for her to stop drinking and start down a radically different path.
Sober and focused, she'd soon build a career as a super-agent and confidant to the world's biggest super-models, but the nature of the business and the potential it had to destroy her clients led her to take a giant step further.
She went back to school to become a therapist, then returned to the very same celebs whose careers she'd been making, to help them understand how to better embrace a more balanced, sane and holistic approach to a career all too often defined by excess and extremes.
Over the last 20 years, she's built a powerhouse practice and reputation not just in the celebrity community, but as a respected and deeply intuitive therapist with game-changing and provocative insights on love and personal relationships.
Join us as we trace her remarkable and raw journey. This is a conversation where you'll want to have a pen and paper handy, especially in the later parts of the conversation when Terri begins dropping insights and strategies that just might save or deepen your most precious relationships. You may also want to check out Terri's guided meditations to help get your own practice started.
Be sure to subscribe below and listen and subscribe on iTunes to make sure you never miss an episode. And, for anyone struggling with either addiction or relationship issues, be sure to share this episode as well.