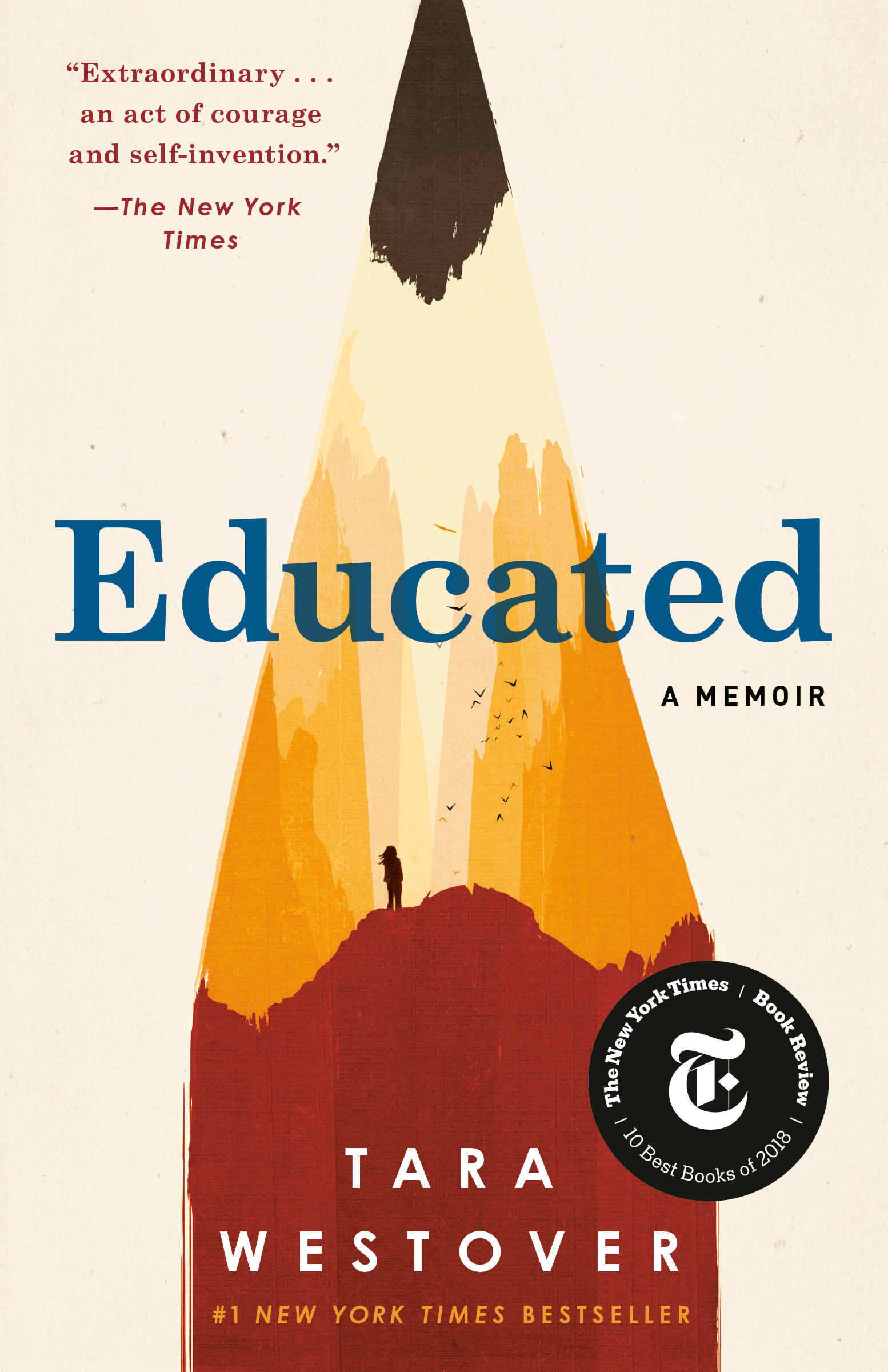 If you haven't heard of Tara Westover's memoir Educated. yet, you're in for a real treat. Her massive blockbuster book recounts her time growing up in rural Idaho with a dad who viewed the outside world with deep fear and a conspiratorial bent and kept the family isolated and forbidden from pursuing public school education. Tara, who never saw the inside of a classroom until she was 17, retraces her steps from her survivalist childhood to her remarkable journey to earning her Ph.D. at Cambridge. She spent her time in Idaho working in her family's junkyard, learning about herbal medicine from her mother, a self-taught herbalist and midwife, and plotting her great escape. Ultimately, she graduated magna cum laude from Brigham Young University, and in 2014, she earned a Ph.D. in history from Trinity College, Cambridge, became a Writer in Residence at the Harvard Kennedy School, and was selected as a Senior Research Fellow there. 
When it came time to tell her own story, Tara wrote the book she needed to write for herself. Her truth. Her story. That's it. But just as she has her own story to tell through her own lens, so does each person in her family. This reality pushes us to wonder and question how quickly society has become to put people in categories or boil their existence down to a single instance or even statement. So how do you do justice to your own narrative when the stakes are the ability to ever reconnect with your family for the rest of your life? And is it even possible? 
In today's conversation, we explore Tara's story, but we also go deeper into her creative journey, her desire to make meaning and to write. To build her own life. And we talk about what happened leading up to the book's publication, as well as how that moment affected her in ways she could've never seen coming and the conflict between being loyal to her family and being loyal to herself. We explore how the ensuing years have led her into a new phase of self-discovery and revelation, in part, because of the stunning global success of the book and also the near-overnight exposure of her and her story to millions of people around the world.
So like I said in the beginning if you've never heard of this book before —and even if you have— you're in for a real treat today. 
You can find Tara at: Website | Instagram
If you LOVED this episode:
You'll also love the conversations we had with Elizabeth Gilbert about the power and also concerns that come from writing your truth, then sharing it.
Check out our offerings & partners: 
photo credit: Paul Stuart