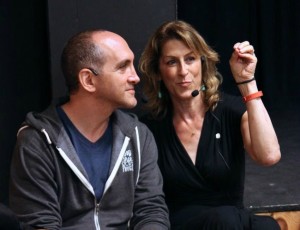 Most people look at meditation as a practice. Something you do daily, most often seated on a cushion.
New York Times bestselling author of eight books, and Shambhala Buddhist meditation teacher, Susan Piver, has a different take.
What if it's not just a practice, she offers, but a path? A way of life. An approach to seeing and being in the world that plants the seeds of awareness, compassion and life in a more awakened and joyful state.
She's written about this in her wonderful new book, Start Here Now.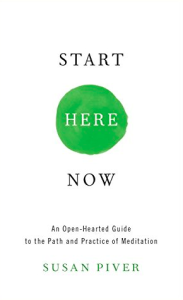 I had a chance to sit down with Susan and record a conversation live from the stage of Camp GLP in August, before a room of 350 people. The energy was electric.
We talked about Susan's serendipity-driven journey through the hip-hop side of the music industry, her constantly yearning for answers to the big questions and her discovery of Buddhism, decision to eventually take her vows and what that even means.
We also explore what Buddhism is and isn't and why so many people seem to be "Buddha-curious" these days. We talk about what it means to be brave, along with the potential upside and downside of belief. Then, we dive into meditation as both a daily practice and a path, do a bit of "white light" myth-busting and explore how this practice tends to work its magic over time.
And, just for fun, you'll also discover how Susan watched the entire movie, The 40-Year-Old Virgin, in the middle of a 30-day meditation silent retreat…entirely in her head!
Be sure to subscribe below and listen and subscribe on iTunes to make sure you never miss an episode!