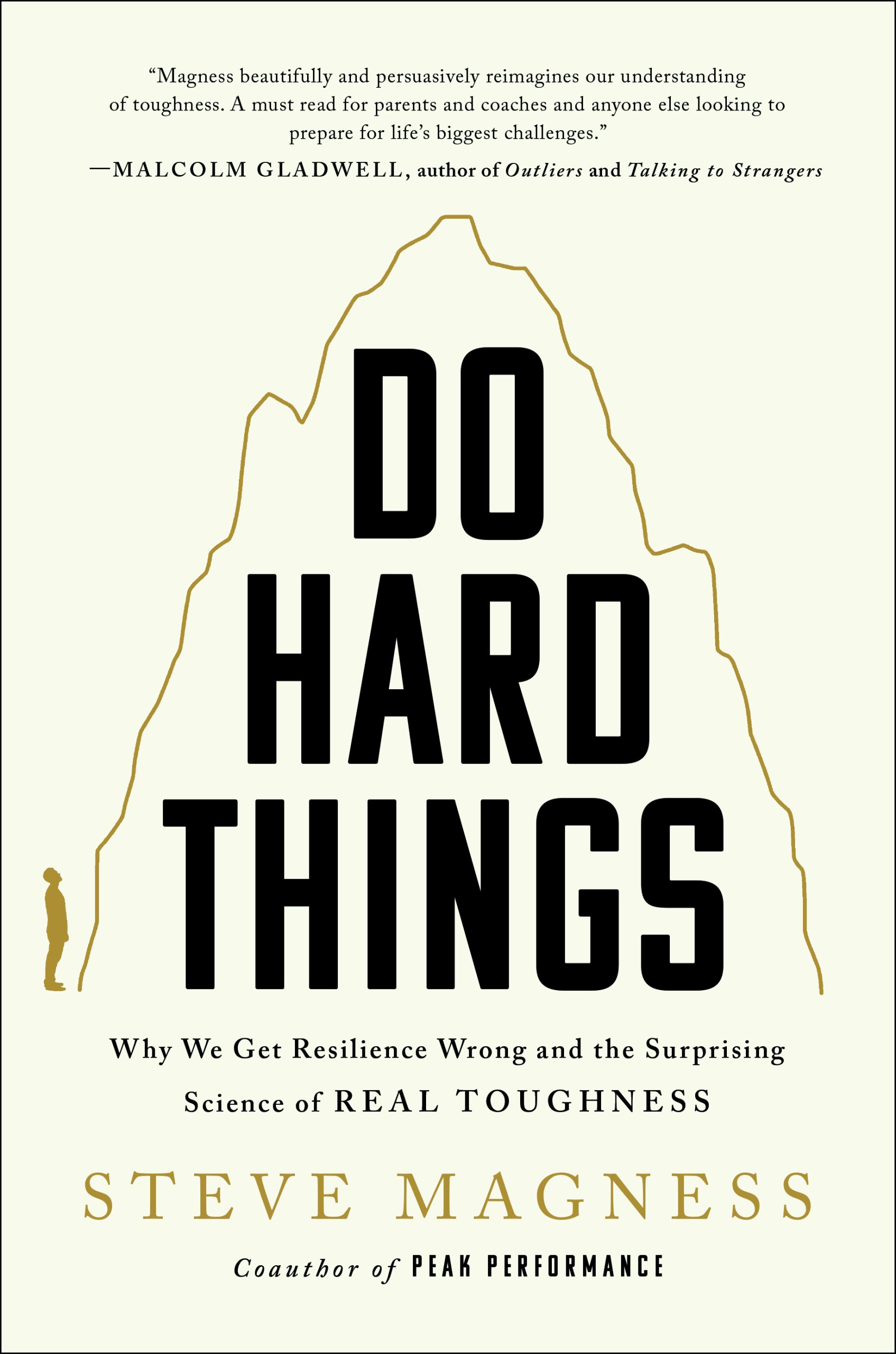 Adults do this thing — and maybe you've already done it yourself since you've grown up — where they go out of their way to remind children that life will come with its difficult moments, so we should revel in the good, easy times while they last. Ease, we learn, is the state we should most aspire to.
But, what about those hard things, moments, and experiences? Isn't there value in them, even if they're not fun in the moment? Aren't they important in not only making us who are, in fostering confidence, competence, and resilience? In making life truly good, and equipping us with the resilience to get through the times when it's not? And, what about that age-old notion of toughness? What's really going on there? Can we be tough, but also gentle, vulnerable, open? 
Today's guest, Steve Magness, a world-renowned expert on performance, well-being, and sustainable success, joins me to dive deeper into these questions and explore the fascinating intersections of success, toughness, doing hard things, and science. 
Steve is co-author of the best-selling book Peak Performance and The Passion Paradox. His most recent work is Do Hard Things: Why We Get Resilience Wrong and the Surprising Science of Real Toughness. In his coaching practice, Steve works with executives, entrepreneurs, and athletes on their performance and mental skills. He's worked with Olympians and professional athletes across the NBA and MLB, and his writing has appeared in various notable outlets such as Forbes, Sports Illustrated, and Men's Health. 
Toughness is a word that comes with certain unfortunate, heavily machismo-fueled perceptions that might not be accurate or even helpful to us as we strive for success or try to work our way through hard things. In this conversation, you'll hear us dissect the words "grit" and "toughness" as Steve offers his take on the matter, defining grit as the ability to create space for navigating your doubts, insecurities, and feelings that can get in the way of the desired outcome. And in the end, we explore the importance of training our brains to escape the shock of difficulties and forge on until the end — even with the complicated feelings and all. 
You can find Steve at: Website | The Growth Equation podcast | On Coaching podcast
If you LOVED this episode:
Check out our offerings & partners: 
My New Book Sparked
My New Podcast SPARKED: 

We're looking for special guest "wisdom-seekers" to share the moment you're in, then pose questions to Jonathan and the Sparked Braintrust to be answered, "on air."

To submit your "moment & question" for consideration to be on the show go to

sparketype.com/submit.

 
photo credit: Hillary Montgomery