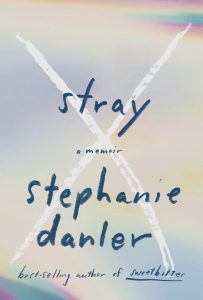 Stephanie Danler is a novelist, memoirist, and screenwriter. She is the author of the international bestseller, Sweetbitter, and the creator and executive producer of the Sweetbitter TV series on Starz. The book and series were based on her own experience being swept up by the intoxication of the New York City restaurant scene in her twenties. Danler's work has appeared in the Sewanee Review, Vogue, The New York Times, and The Paris Review. Her new memoir, Stray, is a powerful reflection on the relationships, addictions, moments of awakening, revelation, and connection that defined her earlier life and shaped the person, the partner, the mother, and the writer she would become.
You can find Stephanie Danler at: Website | Instagram
Check out our offerings & partners: 
LinkedIn Learning:

Check out the free LinkedIn Learning courses and share them with your teams.

Visit LinkedInLearning.com/GLP to explore dozens of free courses. 
Photo credit: Emily Knecht