How do you keep love alive? It's not what you think!
This week, we're diving deep into love, romance, danger, conflict, fact, fantasy and truth with Dr. Stan Tatkin, a clinician, researcher, teacher, and developer of a Psychobiological Approach to Couple Therapy (PACT). Tatkin's practice is based in Calabasas, California, where for the last 20 years he has specialized in working with couples, and also individuals who want to be in a relationship.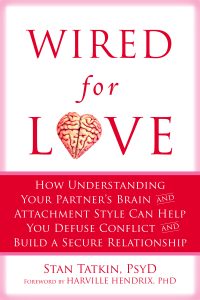 Tatkin and his wife, Tracey Boldemann-Tatkin, Ph.D., founded the PACT Institute where they train psychotherapists to use the PACT method in their clinical practice. They lead couple workshops and train therapists all over the world.
Tatkin is also the author of numerous books, including Wired for LOVE: How Understanding Your Partner's Brain and Attachment Style Can Help You Defuse Conflict and Build a Secure Relationship.
+———————+
We're grateful for the kind support of: