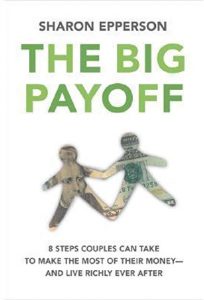 Sharon Epperson is CNBC's senior personal finance correspondent, appears regularly on the syndicated program On the Money and Public Television's Nightly Business Report, as well as NBC's TODAY and NBC Nightly News. Her book, The Big Payoff: 8 Steps Couples Can Take to Make the Most of Their Money-and Live Richly Ever After, was a finalist for the Books for a Better Life Awards. Epperson was the first woman of color to report on the commodities markets, a highly-successful reporter and professor at Columbia when she suffered a brain aneurysm that nearly took her life, then led to a years-long recovery and a new lens on how she wanted to live, work, play, love and make meaning.
You can find Sharon Epperson at: Instagram | Website | Twitter
Check out our offerings & partners: 
Have you discovered your Sparketype yet? Take the Sparketype Assessment™ now. IT'S FREE and takes about 7-minutes to complete. At a minimum, it'll open your eyes in a big way. It also just might change your life.
Photo credit: CNBC