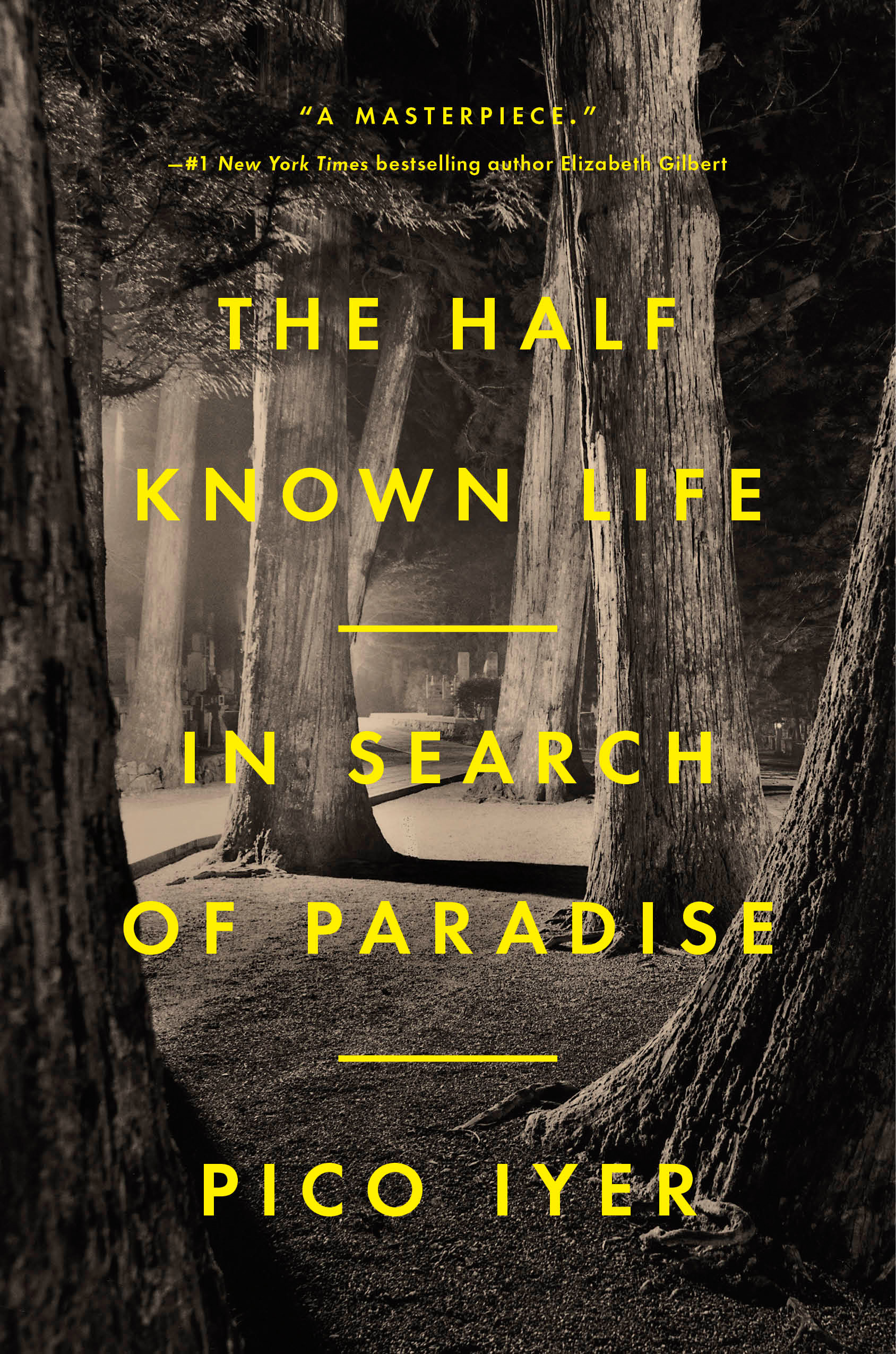 What if paradise was real? But, instead of searching and traveling a journey to the far ends of the earth to find it, you could touch it at any moment, in any place, no matter how amazing or awful the setting or circumstance. 
And what if paradise or peace is something completely different than this all-perfect place or feeling a lot of us believe it to be? What if that feeling we so yearn to experience, is here and now, dead center in our lives of complexity and paradox? And, we just had to know what to do to feel it?
Today's guest, Pico Iyer, has spent much of his life searching, living, and listening for insight and answers to big questions like what home is, what really matters in life, and how does one achieve inner and outer peace, spending much of his time at a Benedictine hermitage in Big Sur, California, and most of the rest in suburban Japan. Meeting and befriending the 14th Dalai Lama in his teens, Pico has also spent decades traveling with the Dalai Lama, as a companion, confidante and fellow explorer of the human condition, and how to make it better for all.
A full-time writer and essayist since 1982, Pico's insightfulness and quest for meaning have led him to places and people all across the world. From Iran to North Korea, from the Dalai Lama's Himalayas to the ghostly temples of Japan. He has shared his travels and lessons learned in his 15 books on subjects ranging from the Dalai Lama to globalism and the Cuban Revolution to Islamic mysticism. Some of his most-known books include long-running sellers like Video Night in Kathmandu, The Global Soul, The Open Road, and The Art of Stillness. Pico has also written introductions to more than 70 other books, and, he has been writing up to 100 articles a year for Time, The New York Times, The New York Review of Books, the Financial Times, and more than 250 other periodicals worldwide.
In our conversation, Pico and I dive deeper into his story and the events in his life that have led him to some powerful revelations that he shares in his latest book, The Half-Known Life: In Search of Paradise. We talk about some key ideas that make up a good life of peace, happiness and meaning. Pico opens up about the losses, opportunities, and, often, paradoxical feelings and experiences that helped him find paradise here on Earth. 
You can find Pico at: Website
If you LOVED this episode:
You'll also love the conversations we had with Robert Thurman about meaning, Buddhism, and life.
Check out our offerings & partners: 
photo credit: Derek Shapton