This week's guest, Panache Desai, is a contemporary spiritual teacher, author of Discovering Your Soul Signature, and recent guest of Oprah Winfrey on Super Soul Sunday.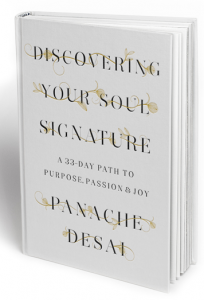 Desai's connection to spirit, to something bigger than him or anyone being, arrived as a child. Embracing it and allowing it to move through him came easily. But, because it also came so early in life, he'd not yet developed the seasoning to be able to understand and apply this wisdom in the most constructive way.
It would take years of grappling, growing and even stumbling, often in the public's eye, to begin to forge a deeper wisdom and a more capable channel that would allow him to fully step into, understand and share his gift.
The catalyst for this rapid evolution, though, would be something Panache Desai never saw coming, his daughter's devastating diagnosis of heart failure. Hours after we spoke with Panache, he would be on a plane to the hospital to join his wife and daughter, who had just been placed on a list for a heart transplant.
He was in a process of reckoning. This is where our conversation began. We dropped into the deep end of the pool very quickly and never really came out. The conversation was powerful, emotional and it will challenge your idea of meaning and connection and remind you of the importance of staying open, leading with love, being forever a student and owning our impact on those around us. We wish Panache and his family love and healing, grace and ease.
Get your free guided meditation from Panache to change the energy that surrounds you and access the greatness that has always lived inside you.
+++++++++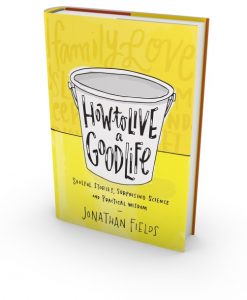 Order your copy of Jonathan Fields' new book, How to Live a Good Life: Soulful Stories, Surprising Science and Practical Wisdom, today! It's available at booksellers everywhere. And, you can download the first chapter and invest in your copy now.