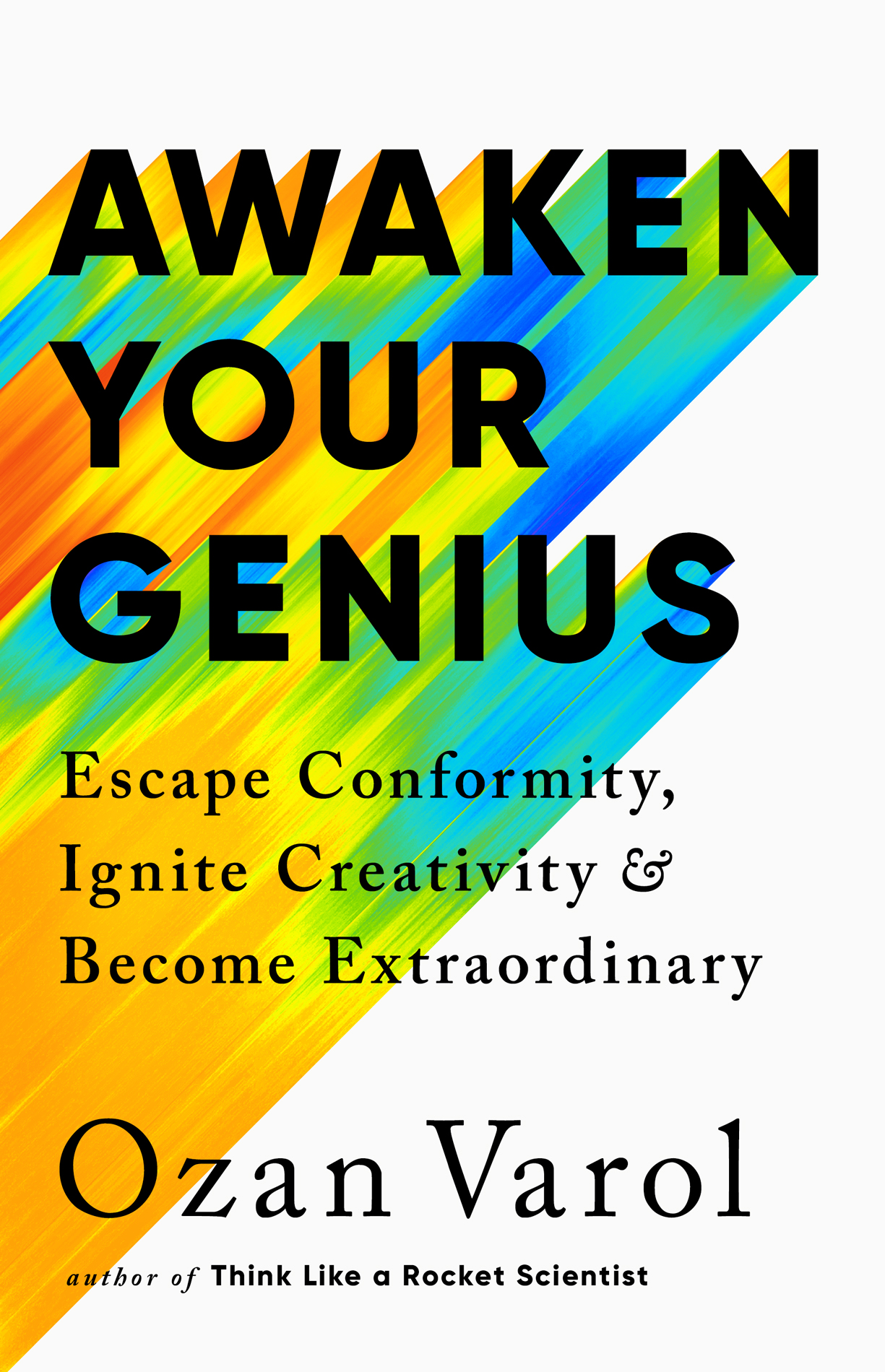 Have you ever felt like you've got so much more potential inside you, but you have no idea how to unlock it and share it with the world? If so, you're not alone. In fact, this is an incredibly common experience. And it's a question that today's guest, rocket scientist turned award-winning professor and bestselling author, Ozan Varol, takes us into. How can we unleash our hidden genius, that magical set of capabilities that lies within every person? And, how do we even know what our is, let alone how to release it into the world?
Ozan has a fascinating background. A native of Istanbul, Turkey, Ozan moved to the United States by himself at 17 to attend Cornell University and major in astrophysics. He ended up on the operations team for the 2003 Mars Exploration Rovers project that sent two rovers to Mars. Ozan then pivoted and became a lawyer, graduating #1 in his class, and eventually went on to become a professor on a quest to help others to make giant leaps here on Earth. His work has been featured in the Wall Street Journal, Newsweek, BBC, TIME, CNN, and the Washington Post.
Get ready for a riveting conversation with Ozan Varol, a rocket scientist turned award-winning professor and bestselling author, who will take you on a journey to unlock the hidden genius within you. In this thought-provoking podcast, we'll dive into the art of embracing curiosity, letting go of our past and future, and stepping into the unknown. His newest book, Awaken Your Genius, explores how to identify and share the magic that lies within all of us.
We explore:
How the power of curiosity can lead to groundbreaking discoveries and help you overcome fear.

The importance of looking where others don't to find unique perspectives and uncover hidden gems.

The role of repetition in creating false confidence and the value of exploring different sources of information.

The remarkable story of Jimmy Breslin, a journalist who found success by stepping away from the norm.

How Ozan experimented with potential futures before finding his true calling and the importance of approaching life with the mindset of a curious scientist.
So excited to share this conversation with you.
You can find Ozan at: Website | Purchase the Book & Get a Special Free Bonus
If you LOVED this episode:
You'll also love the conversations we had with Ozan three years ago about how to think like a rocket scientist to solve big problems.
Check out our offerings & partners: