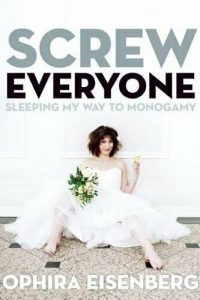 Ophira Eisenberg hosts NPR's nationally syndicated comedy, trivia show Ask Me Another where she interviews and plays silly games with the show's famous guests. She is a regular host and teller on The Moth Radio Hour. Ophira's own comedic memoir, Screw Everyone: Sleeping My Way to Monogamy was optioned for a feature film. Her comedy special Inside Joke is available on Amazon and iTunes.
You can find Ophira Eisenberg at: Instagram | Website | Twitter
Check out our offerings & partners:
Worthy: Get up to twice as much for your jewelry when you sell with Worthy. Just go to worthy.com/goodlife to get started.
Sleep Number: Discover proven quality sleep and save 50% on the 360® Limited Edition smart bed now during the Ultimate Sleep Number event. Only at a Sleep Number® store or sleepnumber.com/goodlife
Bombas: Buy your Bombas at bombas.com/glp today, and get 20% off your first purchase.
Good Life Project LIVE Podcast Event | Designing Your Work Life with Dave Evans & Bill Burnett: Want to derive more meaning, happiness and joy from work? Join Good Life Project founder, Jonathan Fields, in conversation with Dave Evans and Bill Burnett, co-authors of the NYT Best-seller Designing Your Life and the forthcoming, Designing Your Work Life, and Co-Directors of the Life Design Lab at Stanford University. We'll be exploring how to reimagine your approach to work and life in a way that leads to deeper fulfillment. This event will be recorded before a live audience and aired as an episode of the top-ranked Good Life Project podcast. We will leave room for an audience Q&A at the end. Attendance is limited, details & registration here. Stanford d.school | Friday, February 14, 2020 | 10:30 AM – 12:00 PM PST
Photo credit: Mindy Tucker