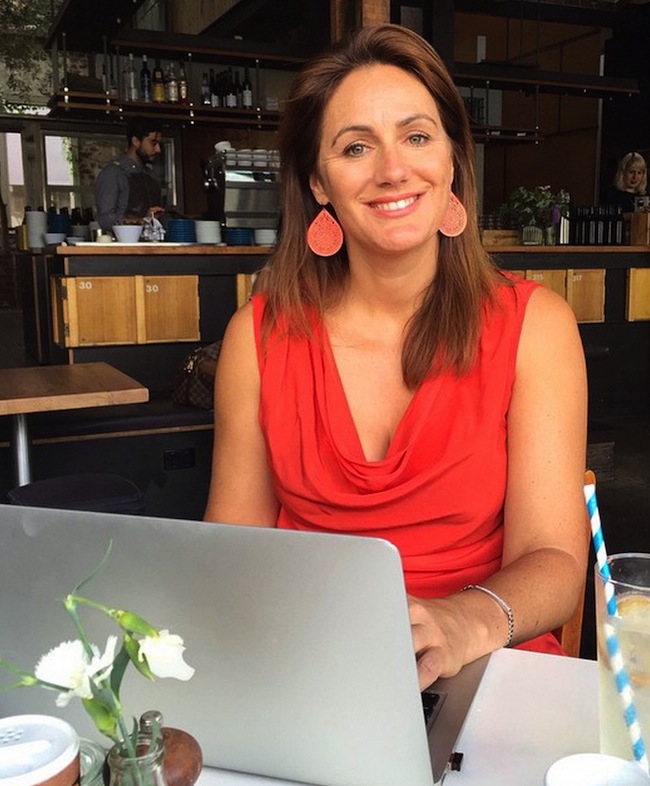 "Maybe we've got it the wrong way around and the simple life…is way more freeing than one we can buy."
When Natalie Sisson left her stable job, home, and life in Canada four years ago to build an online business in Argentina, she knew she was up for an adventure.
But what she probably didn't know was how many new places would become her home as she pursued "location independence."
I caught up with her at an interesting time in her travels and life.
Having lived in hundreds of places, while building a vibrant virtual community and flourishing online educational venture, and publishing a book, she is re-imagining what she wants her life and career to look like moving forward.
In our conversation, we take on some of the big cliches and myths of the online entrepreneurial world, and get real about the not always universally-desirable reality of supposed freedom, online business and location independence.
We also dive into how she built her business while rarely spending more than a few days in any given town or even country at a time, how she's mastered the art of travel, cultivated great friends, and built a committed self-care practice without a home base.
Then, we dive into the gender gap between men and women in different countries, as well as her insight into how introverts and extroverts differ in their energy sources tie into our original query.
Then, we come full circle to get into the thing Natalie holds most dear, freedom. What does it mean, is it up for interpretation, and is the elusive ideal we chase of having nothing to tie us down really all it's cracked up to be?
Natalie is a deeply thoughtful, smart, and passionate woman who is not only a role model for female entrepreneurs but a refreshing realist.
If you're looking to create a life of freedom and contribution, this conversation will be great food for thought.
Some questions I ask:
How would your business have been more successful if you'd stayed put?
What are the mental and physical costs of constantly being on the move?
How do you incorporate self-care into your routine?
What kind of people are in your mastermind communities?
When did you realize not all women felt as empowered as you with their opportunities?
What does freedom mean to you?
Links we mention:
Follow Natalie:
Website | Twitter | Facebook | Suitcase Entrepreneur book
"Freedom could come to you a lot more quickly if you chose to be in a different place."
If you enjoyed this episode, please be sure to subscribe below and listen and subscribe on iTunes to make sure you never miss an episode. And, hey, if you feel like leaving an honest review while your over on iTunes, that'd be great.