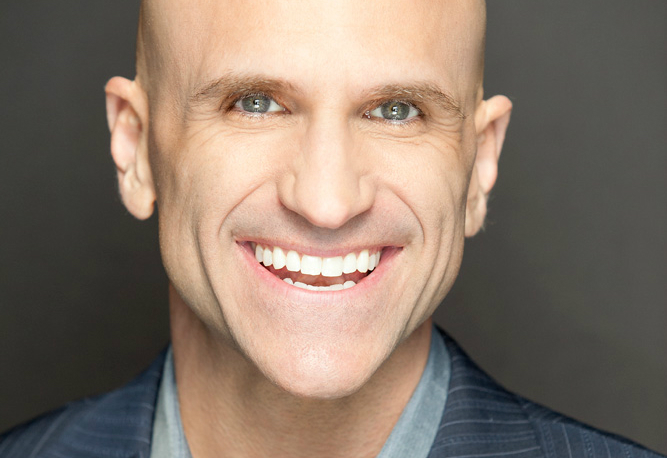 The thing most people fear more than spiders and death is the very thing this week's guest, Michael Port, loves with every fiber of his being.
What am I talking about?
Public speaking.
Port began his career as an actor, featured often on screens of all sizes, before jumping into the fitness world and then creating the Book Yourself Solid business development juggernaut and a string of bestselling books.
He built an empire and, along the way, became a master not just of the screen, but of the speaking stage. There, he found his true home and built an astonishing career as an international speaker.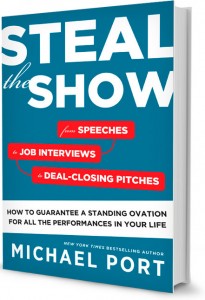 With the launch of a provocative new book, Steal the Show and a new speaker training venture, he's on a mission to transform the world's #1 fear into an experience of awe, joy and impact.
We go deep into the "real" backstory and his deeper "why" in this week's conversation. We talk about the tension between "performing" and being "authentic," and whether the two can really coexist. We talk about what trips us up when we think about taking stages of all sizes, from the dinner table (should that even be a stage or is that too sacred) to the boardroom, theaters and stadiums.
We also get into why he believes nearly everyone should script and memorize their talks, even if you believe yourself to be a "natural" speaker, and why it's not memorization that kills a great talk, but rather preparation.
We bust a lot of myths about the difference between persuasion, manipulation and whether either is good, bad or maybe even…massively desirable. And, we talk about what any and all of this has to do with building good relationships and living a good life.
We also get personal and explore why, after so much success, Michael decided to shift gears in a major way, where he's headed with his life and how his lens on living a good life has changed since I last sat down with him.
If you've been "public speaking curious," but you've struggled with fear or anxiety around it, this is a don't miss an episode.
Be sure to subscribe to our weekly Good Life Updates and listen on iTunes to make sure you never miss an episode!