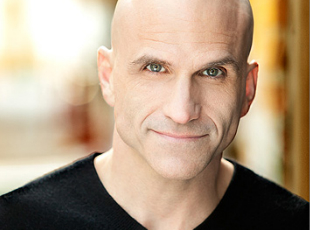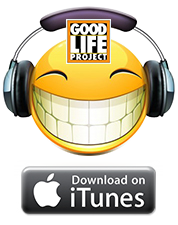 What would it take to book yourself solid…with people you LOVE to work with?
That's the question today's guest answered in compelling fashion with his New York Times bestselling book, Book Yourself Solid and the newly released Book Yourself Solid Illustrated.
Michael Port has followed anything but a conventional path to business success. At a young age, he became obsessed with the question – How do you make any environment better because you're there? That led him into the world of acting, where he landed roles on Sex In the City, Third Watch, All My Children, Law & Order and more.
Frustrated by the feast or famine nature of the business, though, he walked away and talked his way into a management position at a health club. There, his fascination with human nature and theater led him to begin deconstructing how people engage with those they seek to serve. And, in turn, how certain people build fast and powerful client-bases and brands, while others languish.
Port increasingly felt he wasn't in control of his own future, so after a short stint back in the entertainment industry, he made the leap into the world of entrepreneurship, coaching, writing and speaking. And he began with the topic that fascinated him most—personal branding and his observations around the way people attract and the right clients, customers and followers into their zone of influence.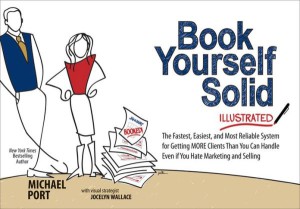 This led to the publication of Book Yourself Solid, followed by four other books, mentoring programs, including the new Book Yourself Solid Illustrated, a global speaking career and the ability to serve others in a powerful, personal and relevant way.
And interestingly, Port accomplished all of this while being strongly dyslexic and learning how to turn what most people view as a challenge into an asset that fueled a different, more collaborative approach to growth and success.
Today's conversation dives into Michael's very human journey, the personal awakenings, struggles, triumphs and growth that's put him in a position to build an extraordinary living and life. One built around helping others flourish by focusing less on changing the outside world and more on evolving you.
If you enjoy this episode, be sure to subscribe so you don't miss any future shows. You'll also get instant access to download the mp3 for this and all past episodes.
And, if you know friends who might enjoy and benefit from the conversation, feel free to share it around!
With gratitude,
Jonathan