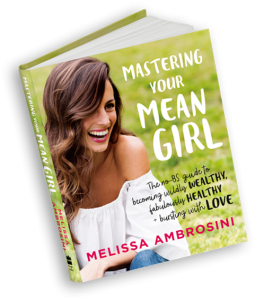 Today we're featuring a very special GLP Guest Riff with Melissa Ambrosini.
Melissa Ambrosini is the bestselling author of Mastering Your Mean Girl, an entrepreneur, motivational speaker, and self-love teacher.
In her signature straight-talking style, Melissa teaches women how to master their inner Mean Girl, smash through limiting beliefs, and ditch the self-doubt so that they can start truly living the life of their dreams.
Her mission is to inspire women across the globe to create a heart-centered life that is wildly wealthy, fabulously healthy and bursting with love.
By now, there's a pretty good chance you've heard of FOMO or fear of missing out. In today's guest Riff, Melissa offers a provocative reframe, a little something she calls JOMO or the "joy" of missing out.
Be sure to subscribe to our weekly Good Life Updates and listen on iTunes to make sure you never miss an episode!