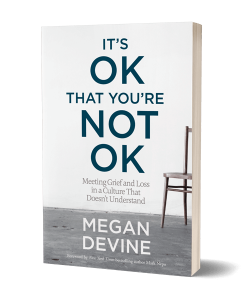 The day Megan Devine's partner died started like any other.
The sun was shining as they walked to a favorite spot by the river. Matt waded in, as he'd done countless times before. Minutes later, he was gone. No warning, no time to prepare, no chance to say goodbye.
Megan is a psychotherapist. She trained for years to help people through moments like this. Now, being on the other side of the experience, she was faced with a daunting reality. None of it worked. And, heaped upon this realization was a mountain of judgment about "how" she grieved and what that must have said about who she "really" was.
Megan realized, she'd have to find a new way to not only move through that window but also through a life that was almost unrecognizable from the one she'd been forced to leave behind.
What emerged was not only a profoundly different approach to loss, but also to life. How could it be any other way? Megan is no longer the person she used to be. Her journey and the set of tools she built are detailed in Everything is Not Okay: Practical Tools to Help You Stay in Your Heart & Not Lose Your Mind.
In our conversation, Megan pulls no punches when questioning our culture's approach to grief: Why do we offer platitudes to those grieving, rather than nonjudgmental companionship? How can we better support each other when experiencing tragedy? How do these lessons apply to everyone? We dive into this deeply moving journey in this week's conversation, and come full circle to explore how she's found a new place of grace in the world.
In This Episode, You'll Learn:

How people use blame in an attempt to distance themselves from death.
How Megan got through the days when she felt angry to wake up.
Why a solid spiritual practice won't make you safer from death or grief, and why that's okay.
Why it's more important to be a companion to a grieving person than to try fixing their pain.
How Megan appreciates the beauty and awe of life differently now than she did seven years ago.
Mentioned in This Episode:
+++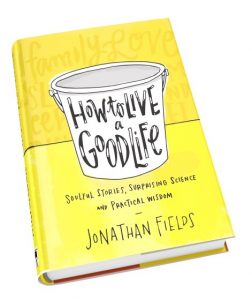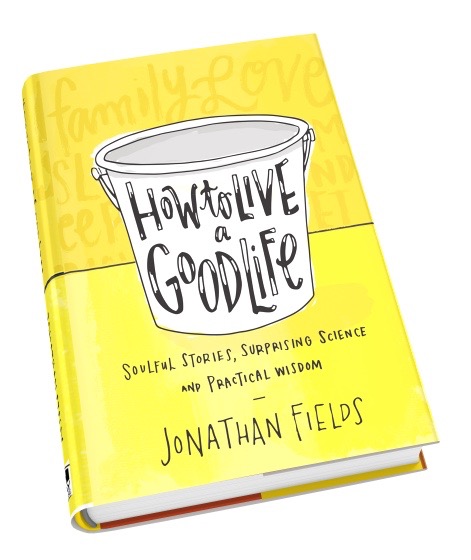 Have you heard? My new book – How to Live a Good Life: Soulful Stories, Surprising Science and Practical Wisdom – is available for pre-order now! It's a joyful, story-driven, engaging and eye-opening deep dive into what really makes a difference in your pursuit of a meaningful, alive and connected life. 
Click here now to download and read the first chapter for free.
+++
Be sure to subscribe to our weekly Good Life Updates and listen on iTunes to make sure you never miss an episode!
—
Photo credit: Candice Christensen