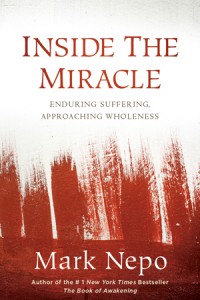 Mark Nepo is a renowned poet, philosopher, author, master storyteller and spiritual teacher.
He has appeared numerous times on Oprah, his Book of Awakening was a #1 New York Times bestseller and his newest book, Inside the Miracle, explores how we can move through suffering with grace and resilience.
As Mark shares in this wide-ranging conversation, his darkest moment came in 1987, when he was diagnosed with lymphoma, which then led him into three years of treatment that eventually brought him back to health, but also pulled him through a brutal, yet awakening experience in its own right.
Somehow, out of that moment, he was able to reconnect with a deeper sense of spirit and emerge not just in a different place, but a changed man.
We explore all of this, as well as his lens on God, spirituality, truth, expression, relationships and so much more. And, at the end, as a special offering, he reads two beautiful poems to close the conversation.
Be sure to subscribe to our weekly Good Life Updates and listen on iTunes to make sure you never miss an episode!