Guest: Mark Lukach is a teacher and freelance writer. His work has been published in the New York Times, The Atlantic, Pacific Standard, Wired, and other publications.
He is currently the ninth grade dean at The Athenian School, where he also teaches history. He lives with his wife, Giulia, and their son in the San Francisco Bay area.
His latest book, a heart-wrenching memoir, is called My Lovely Wife in the Psych Ward. Mark first wrote about Giulia in a New York Times "Modern Love" column and again in a piece for Pacific Standard Magazine, which was the magazine's most-read article in 2015.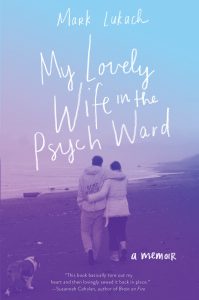 Audible.com/goodlife.
RXBAR Kids is a snack bar made with high-quality, real ingredients designed specifically for kids. It contains 7 grams of protein and has zero added sugar and no gluten, soy or dairy. Find at Target stores OR for 25% off your first order, visit RXBAR.com/goodlife.
Are you hiring? Do you know where to post your job to find the best candidates? Unlike other job sites, ZipRecruiter doesn't depend on candidates finding you; it finds them. And right now, GLP listeners can post jobs on ZipRecruiter for FREE, That's right. FREE! Just go to ZipRecruiter.com/good.
Photo credit: Alex Souza