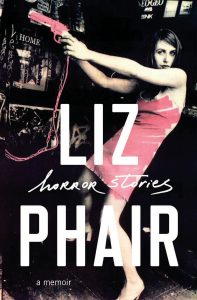 Liz Phair took the
music world by storm
in the early 90s with the release of her iconic album Exile in Guyville. That, along with her self-produced Girly Sound tapes, landed her on the cover of
Rolling Stone
and launched a decades-long career in music. Now, a multi-Grammy-winning singer, songwriter, guitarist, and composer, mom and mentor to so many, Phair's new memoir,
Horror Stories
, gives a glimpse into so many of the hidden moments that shaped her journey. In today's conversation, we touch down on these, and also explore how Liz's lens on life, meaning, music, creativity, quitting, complexity and spirituality has evolved over time.
Liz Phair is on tour right now, so be sure to check out Girly Sound to Guyville: The 25th Anniversary Box Set and maybe even see her at a show near you.
Check out our offerings & partners: 
Stitch Fix Kids: Get started today at StitchFix.com/kids/goodlife to try Stitch Fix and get an extra 25% off when you keep everything in your box! And as a bonus, Stitch Fix will waive the $20 styling fee when you use our special URL.
Ancient Nutrition: Get $10 off right now at AncientNutrition.com, using promo code GOODLIFE
Grove: Makes shopping for natural products EASY. Visit Grove.co/GOODLIFE to get a FREE 5 piece Gift Set from Mrs. Meyer and Grove, free shipping AND a free 60-day VIP trial.
Have you discovered your Sparketype yet? Take the Sparketype Assessment™ now. IT'S FREE and takes about 7-minutes to complete. At a minimum, it'll open your eyes in a big way. It also just might change your life.
Photo credit: Elizabeth Weinberg