Today we're featuring a very special GLP Guest Riff with Lewis Howes.
Lewis is the founder of the School of Greatness podcast and author of the new book, The School of Greatness: A Real-World Guide to Living Bigger, Loving Deeper, and Leaving a Legacy,
At various stages in his life, Lewis has been an All-American, collegiate and pro athlete, an entrepreneur focusing on business development training, a salsa dancer, a professional speaker, spokesperson, investor, podcast producer and now author.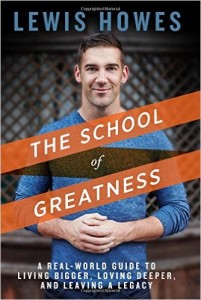 With each new endeavor, he rises quickly to the top, even after being knocked to the ground more than a few times. Lewis wasn't just an athlete, he was one of the best in the country. He wasn't just an entrepreneur, he was the best in his category. When he set his sights on podcasting, same thing, he shot to the top.
What's fueled that ability to consistently attain greatness? In no small part, it's his obsession with learning and skill acquisition.
Always be learning!
That's what Lewis is talking about in today's special GLP Guest Riff. It's short and sweet, as all GLP Riffs are, and it's a great reminder of the power of perpetual learning and skill development.
Be sure to subscribe to our weekly Good Life Updates and listen on iTunes to make sure you never miss an episode!
+++
Photo credit: Nick Onken