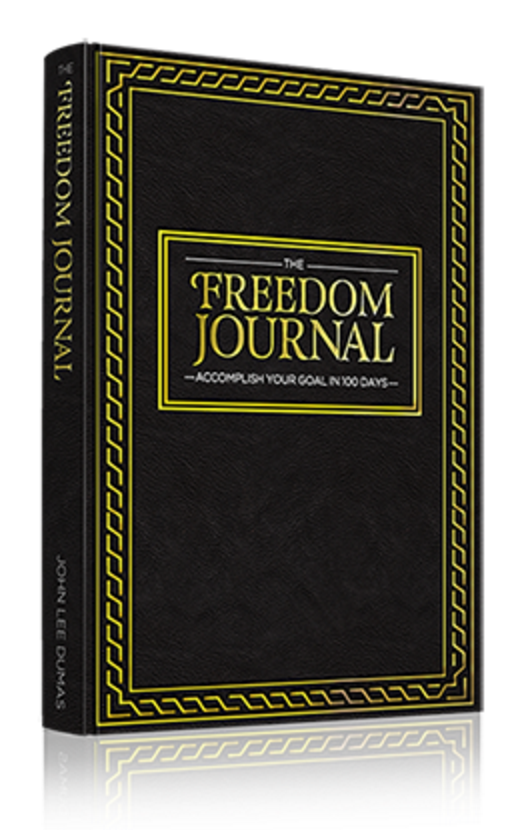 John Lee Dumas grew up believing he wasn't the most talented person in the room. But, he also knew the path to success in almost any endeavor was more about work than it was about innate gifts. So, pretty early on, he made a decision that he'd outwork pretty much anyone to get what he wanted.
That led to a string of powerful accomplishments, from athletics to business and led him to follow in the footsteps of his dad and grandfather, serving in the military. But, when he came home, dealing with PTSD from combat, the years that followed led him to a series of false starts, from law school to real-estate, in an attempt to meet what he eventually realized were everyone's expectations and desires but his own.
For the first time, there wasn't a clear path, and he fell into a depression. Until he found an unlikely spark in a place he wasn't even looking for it…podcasting.
John became fascinated with the medium and set out to launch the first-ever daily business podcast, calling it Entrepreneur On Fire (now EO Fire). Everyone told him the daily format was nuts, it'd be impossible to keep up. But he was not to be dissuaded.
In short order, the podcast became a phenomenon and he began to build a powerful business around it, adding on sponsorship and educational offerings. He also decided to break another rule, sharing his company's income reports with his community on a monthly basis.
Over more than 1,200 interviews with entrepreneurs, Dumas also began to key in on common patterns of success in business. One of the biggest, he found, nearly every single person who achieved any level of success was fiercely focused on achieving a goal. He realized, he was, too. And he wanted to create a tool to share with others to help move them toward the achievement of a single big goal. So, he created his first physical product, calling it the Freedom Journal. He's actually launching it on Kickstarter right now.
In today's conversation, we dive deep into John Lee Dumas' journey and how he's landed in a place where his focus is evolving strongly to one word, significance.
Be sure to subscribe to our weekly Good Life Updates and listen on iTunes to make sure you never miss an episode!
+++
Photo credit: Matt Bouvet