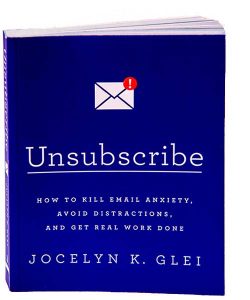 Jocelyn Glei knows how to get the right stuff done.
The founding editor and a key member of the team that built the massive 99u community, website and conference and the Behance platform for creative professionals, she's a brilliant thinker in the realm of focused creation, with a track record to back up her ideas.
She's now branched out on her own to refocus on writing, consulting, helping others thrive and other new adventures.
And, she's taking on some big topics.
First up, distraction in the digital age. More accurately, email overload and it's complicated tapestry of distraction, addiction and compulsion.
In her new book, Unsubscribe, she's on a mission to get you consuming and doing only what really matters in your inbox and beyond. Not by beating you down, but by waking you up (and making you smile and laugh along the way). So, we asked Jocelyn to come and share a special GLP Guest Riff on the topic, and offer some specific, tactical ways to tune out the unnecessary and tune into the things that move the email humanity needle most in our careers and lives.
+++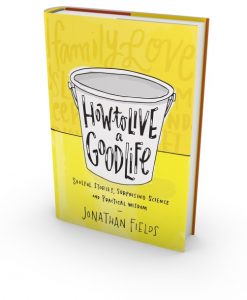 Good Life Project founder, Jonathan Fields' new book, How to Live a Good Life: Soulful Stories, Surprising Science and Practical Wisdom, is now available for pre-order. Get yours first and help plant trees when you pre-order today!
You can download and read the first chapter for free here, pre-order your copy and help us plant a Good Life Forest. 🙂
+++
Photo Credit: Jonny Marlow