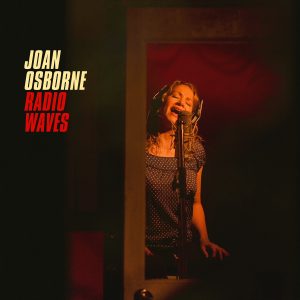 I still remember the first time I heard Joan Osborne's iconic song, One of Us. I was 29, a couple of years into my career as a federal enforcement attorney with the SEC, and not loving my time in the industry. Asking big questions, when I turn on the radio and hear Joan's soulful blues voice, asking "what if God was one of us?" It stopped me in my tracks. That was 1995, and that song still has the same effect on me. It also changed the trajectory of Osborne's career and life in ways that still affect her.
Joan was a fixture in the downtown New York music scene in the 90s. But when her debut album, RELISH, came out and One of Us took off, it exploded her into music super-stardom, led to 7 Grammy nominations, and fueled what has become a decades-long career populated by world tours, many more albums, a deepening commitment to weaving together music, advocacy, and activism, and collaborations with everyone from the Funk Brothers to Stevie Wonder, The Grateful Dead, Pavoratti, Bob Dylan and so many more. And, what's even more amazing, Joan never expected to have a career in music. In fact, it all started as a dare from a friend at an open mic night in an East Village club while studying to be a filmmaker at NYU, a story she shared in our conversation.
When the pandemic made it impossible to tour, she took these last few years to do a little organizing around the house and, in the process, discovered a treasure trove of old recordings and demos, many from her years of live performances at radio stations, and curated them into her latest release, Radio Waves. And, to her great joy, she's now back on the road, so be sure to check our her live performance dates and catch her on tour once again.
You can find Joan at: Listen to Radio Waves Now | Instagram
If you LOVED this episode:
You'll also love the conversations we had with Liz Phair about her life in music.
Check out our offerings & partners: 
My New Book Sparked
My New Podcast SPARKED
Framebridge: Framebridge makes online custom picture framing ridiculously easy, fast, and affordable. Get started today – frame your photos or send someone the perfect gift. Go to Framebridge.com and use promo code GOODLIFE to save an additional 15% off your first order.