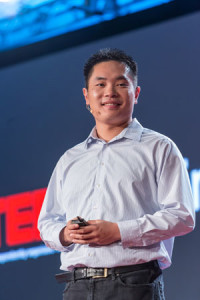 "Creativity [happens] not necessarily because we have no limits, but because we have found ways to solve problems within limits."
Growing up in China, Jia Jiang dreamed of coming to the United States to make his mark as an entrepreneur. But his first attempt found him living with criminals in small-town Louisiana as an exchange student.
Jia didn't give up, though. He found a new family who cared, then devoted everything he had to build his career. Until he came face to face with a crippling fear of rejection.
If you're human, you're probably not all that different. To overcome this fear, Jia mounted a stunning and very public 100-day rejection adventure that not only "cured" his fear, but also turned him into a viral video phenomenon, speaking and author of the new book, Rejection Proof.
This story is both inspiring and vulnerable as Jia Jiang takes us behind the scenes of what it looks like to stare rejection down.
Some questions I ask:
How did you reconcile the Chinese emphasis on academics with your entrepreneurial spirit?
What allows you to be so adaptable with all your moves around the world?
When did you start to lose the vision of yourself as an entrepreneur?
How scared were you the first time you set yourself up for rejection?
Links we mention: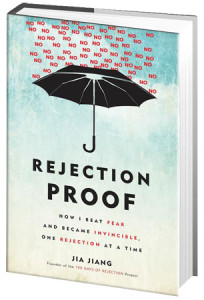 Follow Jia:
"I thought I was the only one afraid of rejection, but it turns out a lot of people are."
Be sure to subscribe below and listen and subscribe on iTunes to make sure you never miss an episode.