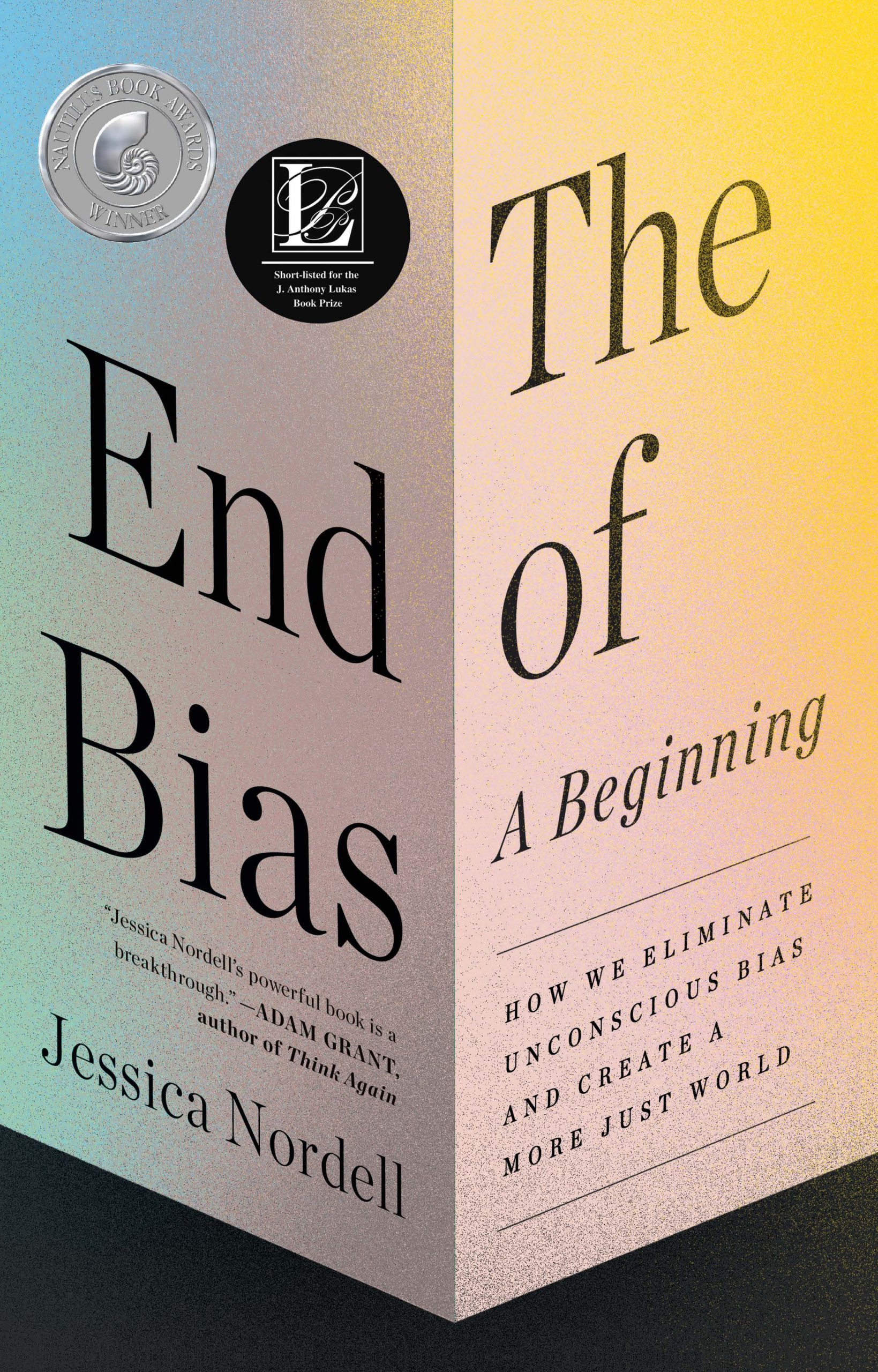 Have you ever realized how often you think without really thinking? 
According to University of Virginia psychology professor and author Timothy Wilson, we're faced with around 11 million pieces of information at any given moment, and out of that 11 million, the funny thing is we're only actually able to process about 40 bits of that information. So the result? Rather than assessing all the information presented to us, our brain compresses all that information and relies on our experiences, beliefs, hidden scripts, and history to fill in the gaps, which most often leads to snap judgments or decisions. And over time, as we continue to use imperfect data to navigate the world, unconscious biases begin to form, things we're not even aware of, but are guiding how we interact with people and, often, judge them, all day long, without realizing it's even happening. According to my guest today, Jessica Nordell, if left unchecked, they can, and already have, wreaked havoc on our cultures, organizations, and communities. 
Jessica is an award-winning author and science writer known for expertly blending rigorous science with compassionate humanity. With degrees in physics from Harvard and poetry from the University of Wisconsin, Jessica is deeply engaged with connecting across differences to expand and heal the human experience, and her debut book, The End Of Bias: A Beginning, is the culmination of fifteen years of reporting and writing on bias and discrimination and how to solve it. The book, which offers readers hope and direction on how to change their biased behavior, was named a Best Book of the Year by the World Economic Forum, Greater Good, AARP, and INC, and in our conversation today, we dive deeper into some of the fascinating ideas and research presented in her book. 
Jessica and I go back in time, and she walks me through some key moments in her life and career that led to her research into these hidden scripts and preferences, what they are, where they come from, how they affect us and offers ideas on how we can realistically examine and change the way we think about and treat others to create more meaningful and compassionate connections with the people around us. 
You can find Jessica at: Website | Instagram
If you LOVED this episode:
You'll also love the conversations we had with
Check out our offerings & partners: 
photo credit: Leslie Plesser